Men's Varsity Soccer Recap: Jesuit vs Lincoln
A clinical second-half display from Lincoln handed Jesuit their first loss of the season on Monday night. 
The Crusaders looked to stay undefeated against the #1 ranked Lincoln. The Cardinals were determined to continue their dominance with a record of 6-0-1. Jesuit hoped to use this match as momentum for their upcoming Metro League games.  
Under the bright lights of Cronin Field, Lincoln kicked off the game. It was soon clear that the contest would be a physical battle. 
Jesuit found their first chance after Dominic Hoar-Weiler played a ball up to Drew Pedersen, who controlled it and lashed a shot across the face of the goal. 
The Crusaders had another chance after Nico Hidalgo attempted a cross into the box that nearly caught out goalkeeper Zach Andoh. Andoh was barely able to get a hand on the ball and tip it over the bar. 
Late into the first half, Lincoln nearly went down to 10 men after Andoh brought down Omar Barajas outside the box. The referee did not see it as a clear goal-scoring opportunity and awarded Andoh a yellow. The half ended 0-0, with neither team taking control of the game. 
As the second half began, the Crusaders increased their intensity by pressing forward. Just a couple of minutes in, Pedersen earned a penalty as he was brought down inside the Lincoln box.
Pedersen tuned out the noise from the away crowd and slotted the penalty into the bottom left corner. The Crusaders took a 1-0 lead and prepared to maintain their composure. 
The lead did not last long as the Cardinals struck back just a few minutes later. Midfielder Gunder Miller dribbled through multiple Jesuit defenders before placing a left-footed shot into the bottom corner. 
Lincoln would not let up. Fifteen minutes into the second half, the Cardinals scored their second off a free kick. Hugo Guevara played an enticing ball into the six-yard box, which was flicked in by defender Luke Denton. Jesuit knew they would need something special to bounce back. 
With ten minutes to go, a handball in the box from a Jesuit defender led to a penalty. Miller easily dispatched it, with a powerful strike into the bottom left corner. The goal would seal Jesuit's fate as they would lose 3-1.
Senior Dominic Hoar-Weiler talked about how the team let the game slip away. 
"It's unfortunate," Hoar-Weiler said. "We got ran through in the midfield, and they also overwhelmed us in other parts of the field. It was particularly disappointing considering we took the lead, and then gave the lead away."
Hoar-Weiler also mentioned how this will affect the upcoming Metro League games. 
"This is probably one of the best teams we're going to play all season," Hoar-Weiler stated. "Knowing that we can compete with them head to head makes us feel better. It's a good learning experience for the team."
Goal Scoring Machine
Senior Drew Pedersen continues to score and maintain his hot run of form. He has now scored 13 goals in 8 games after his performance against Lincoln. Pedersen looks to beat his record of 19 goals from last season. His next matchup will be against Westview on Thursday night.
About the Contributor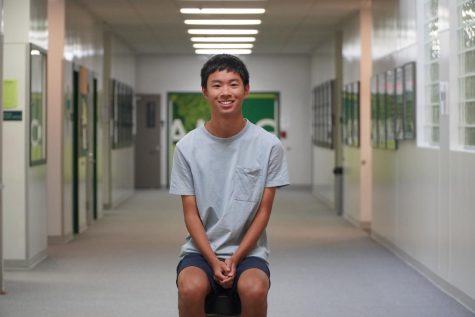 Justin Bian, Sports Executive & Editorial Board Member
Justin Bian is a senior at Jesuit High School and the Sports Executive for the Jesuit Chronicle. He has played soccer for eleven years, and piano for ten. Along with those hobbies, he likes to visit new places around Portland with his family on the weekends. Justin got interested in Journalism because of his older sister, Andrea, who was a staff writer a few years ago. Although his older sister's experience was a great motivator, the main reason he decided to join Journalism was because of his passion for sports. This year, he hopes to cover a variety of sports and write short stories about the games. He also looks to interview players, coaches, and fans, so that the Jesuit community can get insights on the sports teams. Justin would also like to pursue other forms of media, such as broadcasting and podcasts. He aims to bring relevant news around the Jesuit community based on current events on and off campus. At the end of the year, he hopes to have published many articles and have created lasting relationships with classmates and teachers.