New Staff Q&A: Mr. Sharp
Andrew Sharp is a new physics teacher who has been teaching since 2011. Before he came to Jesuit, Mr. Sharp taught at Central Catholic. Mr. Andrew Sharp will be teaching Honors Physics and AP physics.
Mr. Sharp was enthusiastic about starting at Jesuit.
"I grew up in the area and went to Southridge High School so I know a lot about Jesuit. And from a lot of my friends growing up. The students are always so engaged in the co curricular activities and the overall mission of the school. It's something that I'm looking forward to being a part of," Mr. Sharp said.
Mr. Sharp is a father to three boys and spends a lot of time with them. He also likes to cook and travel.
The best piece of advice he's ever received: "Follow your heart, you know? Chase what you want and follow what you feel is right."
Mr. Sharp, already having experience with coaching soccer, said he'd like to eventually coach at the high school level again but would first like to coach his oldest son who's seven years old.
Sharp grew up in the Portland area so he is very familiar with the city and the people. He came to Jesuit because he knew of all the great benefits of being in the Jesuit community.
Full Transcript (edited lightly for clarity)
What's your name?
Andrew Sharp
How long have you been teaching?
Since 2011
Where did you teach prior to Jesuit?
I taught 10 years at Central Catholic High School and one year at Riverdale High School.
What classes will you teach this year?
Honors physics and AP Physics
What excites you about teaching at Jesuit?
Honestly, I think the students I grew up with went to Southridge High School so I know a lot about Jesuit from being there. The students are so engaged in the co-curriculars and are engaged with the mission of the school and it's something that I'm looking forward to being a part of.
About the Contributors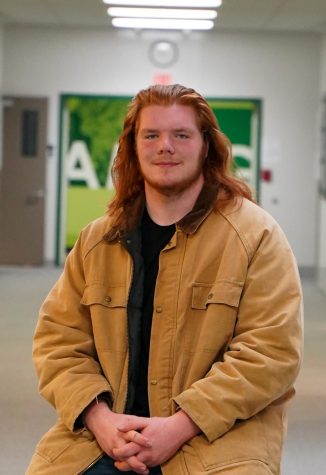 Liam Cassidy, Staff Writer
Hyperactive, Talkative, and hardworking are some of the words you'll hear when people
talk about Liam Cassidy. He has an amiable attitude and can make friends with anyone. Liam has
a work ethic that is second to none. Liam's goal is to get a scholarship for football, and one day, play professional football in the National Football League. Liam is a Junior at Jesuit high school in Portland Oregon. He enjoys playing football, video games, and lifting weights. Liam comes from a big family: his mom and dad named Jennifer and Michael Cassidy; his older siblings Siobhan, Mara, and Kevin; and his younger siblings Sean, Micheal Jr., Colleen, and Patrick James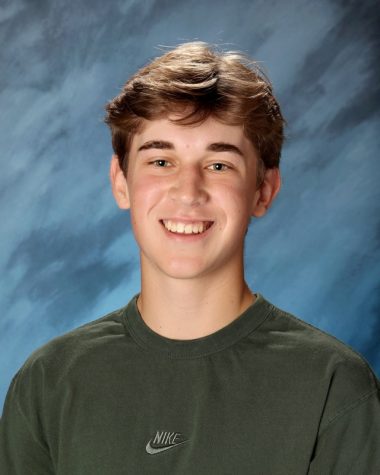 Evan Post, Staff Writer
Evan Post is known to many as athletic, kind, funny, outgoing, and caring
.
As a junior at
Jesuit High School in Portland, Oregon, Evan strives to be the best possible student, athlete, and
person.
He is from a family of four with his dad, Doug,
his mom, Christie,
and his brother Alex.
Some of his hobbies include sports
,
suc
h as
basketball and golf, spending time with family, and
being with his friends.
Evan has always been fascinated by writing and media production
. He
looks forward to writing about sports, human relations,
school achievements, and much more.
As
a junior at
Jesui
t High School
,
Evan is beginning the process of looking at colleges and he is
really enjoying it.
He may consider a major
or minor in media production or journalism which is
why this class is a perfect fit for him. Look forward to seeing Evan this year in
the hallways, at
sports games, student get togethers, school dances, and much more.
Evan is excited to further his
intelligence about reading and the art of media production this
year and get to participate in the
subject directly.