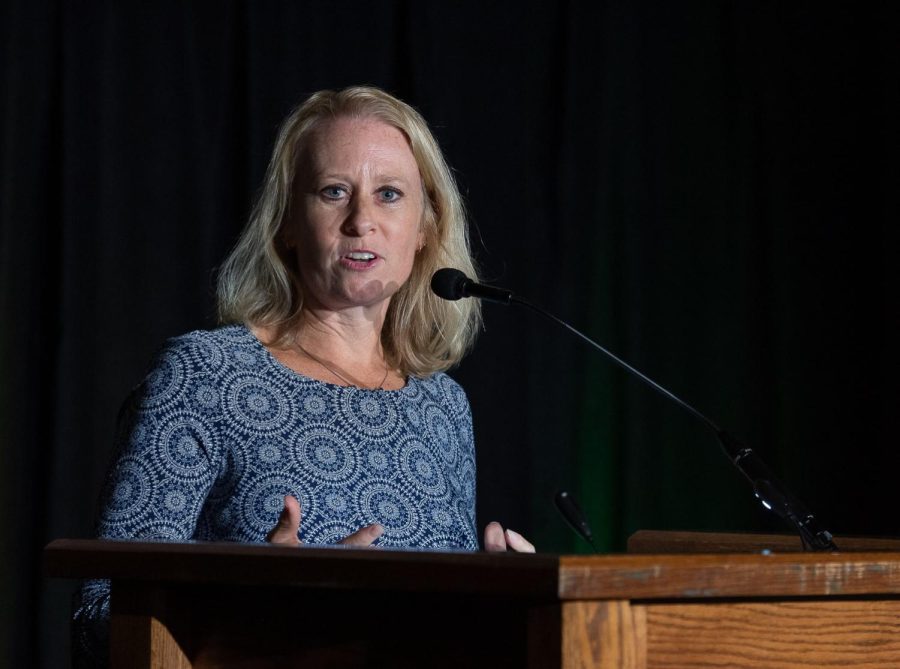 2007 Women's Tennis Team
2007 Women's Tennis Team
Kirsten Ruchaber, a P.E. teacher and the Varsity tennis coach, shared her thoughts on the 2007 team's induction into the Jesuit Hall of Fame.
Question: What sticks out most to you about the 2007 Tennis Team?
Answer: From the very first day we started practice to the end of the season, they worked hard, but they also had fun. This team was very cohesive and worked together as a group, which is great because you think of tennis a lot of times as an individual sport. So, I would say what stood out to me is from the very beginning, they worked together as a team and they worked hard, but they also knew how to have fun. We were reminiscing yesterday with my 2007 players. One of my most fond memories and theirs, as well, would be the dance parties they would have before the match. We were talking about one of the songs because I still remember the same playlist and I have some of it on my phone. You hear a song and it reminds you, and I think of that team and the Tualatin Hill parking lot dancing before state and getting pumped up. And it worked. I mean, we blew it out of the water. 
Question: How does it feel that the record that team holds still hasn't been broken? It was 43 points, right?
Answer: 43 points. Yeah. It's amazing. I mean, that is a special group of girls and well deserved for them. They deserved it. They earned it. And I'm proud of them. And I'm honored to have been their coach during that special time. I mean, it's crazy because the second place team got 14 and we got 43. Last year, we got 14 in second place. But I think the first place team had 16 or 17. It's unheard of.
Question: It sounds like you appreciate this team and have been able to reminisce, so how does it feel that they're getting this honor of being inducted into the Hall of Fame?
Answer: Well, it's just exciting for the first women's tennis team to be inducted. Mr. Hughes said this yesterday. He said, Katie Williams and myself are the first female coaches.  I didn't know that, so I was like, wow, that's exciting. And it's just awesome that it's a women's tennis team because a lot of times we don't get a lot of credit or we don't get a lot of fans at our matches, so it's really special that they're getting that recognition.
Question: Any closing remarks?
Answer: Well, I'm just really proud of the girls and it's fun to see how they have become such good women out in the community and developed, and they all have great careers as a couple of doctors, a physical therapist, an electrical engineer. I mean, the girls have just been so successful outside of tennis, which is so rewarding to me as their coach, and now their friend. They text me, the one that was here with their baby yesterday I was at her wedding. We still keep in touch. So it's really cool. And that's what's the fun part about coaching, coaching, especially a sport that they're on my team for four years. So that's the unique thing about tennis. We just have one team here. I will see a girl freshman through senior year, so to really have a nice relationship that usually carries on past high school is awesome.
The 2007 Women's Tennis Team still holds the record for the most points scored in a state tournament of both men's and women's tennis in Oregon.