The BOAT Show: Ep 1. Sesame Donuts
The Jesuit community is fostered by students, parents, teachers, and alumni. But what else shapes our community? Food! 
Local restaurants around Jesuit help shape our school events and traditions. For instance, what would the Day of Giving be without Sesame Donuts at the flagpole? 
The owner of Sesame Donuts, who prefers to be called Said, taught us all about his store during an exclusive "Boat Show" interview. 
Said's mother bought the shop in 1987 when it was originally a Dunkin' Donuts. In 1997, they changed the name to Sesame Donuts and that name has remained since. 
"We have been here I think going on 35 years," Said shared.
Said also shared that when a customer comes in, he wants to know who they are. He emphasizes a welcoming environment for everyone. Through these connections, it makes Sesame Donuts a loving place for not only Said, but everyone who walks in the door.
"And this is what gives me the energy to come to work," Said shared. 
After meeting with Said, we tried some donuts. While trying a chocolate cake donut and a classic glaze, we rated the frosting to donut ratio, the fluffiness, presentation, and taste of the donuts.
"I'm rating it twelve out of ten. The taste, presentation, fluffiness is all there, and everything you want out of a donut is here", Riddle said. 
You can find a Sesame Donuts store at Raleigh Hills, Tigard-Scholls, Tigard (HWY 99), Sherwood, Aloha, Downtown Portland, East Portland, and Hissboro. 
Each store opens at 5am and closing time depends on location. Donuts are affordable, as they typically cost $2.00. 
With an overall positive experience at Sesame Donuts, we left with very full, but happy hearts and stomachs! 
About the Series
Introducing "The Boat Show", hosted by Charlie Riddle and Brynn Ensminger. Together they go to different restaurants around Jesuit and try unique food. Not only do they taste amazing food, but they also conduct interviews with the owners to learn more about the history, values, and food of the restaurant.
For the very first episode, Riddle and Ensminger tried Sesame Donuts, a shop right off of Beaverton Hillsdale, about 5 minutes down the street from Jesuit. 
About the Contributors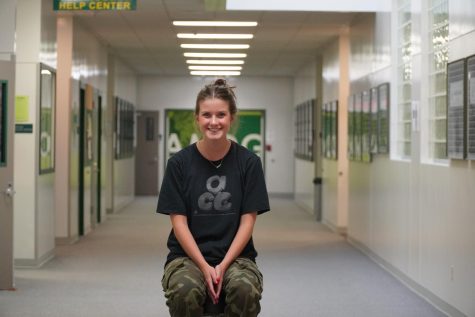 Brynn Ensminger, Staff Writer
B
ig-hearted.
R
eliable.
Y
outhful.
N
ice.
N
utty. All words to describe
Brynn
Ensminger. Brynn is a senior and will be joining the Jesuit media team for her first year. Brynn has always had a passion for writing, as she feels it is a wonderful way to express herself. She is most passionate about writing pieces on the issues many teens face, in hopes of connecting students with one another. Her experience in understanding teens comes from living with her three brothers. Brynn has two older brothers who graduated from Jesuit in 2021, as well as a younger brother who is a freshman. Along with talking about the struggles of high school, Brynn hopes to be the voice of one of Jesuit's podcasts, as she loves to chat! Discussing celebrity, school or any other drama, she is here for it. When she's not in the classroom, you can find Brynn playing soccer, lacrosse or even singing some karaoke. Although she's not the best singer, she sure knows how to put on a show! Brynn looks forward to learning more about media and further developing her leadership, inquiry, and communication skills.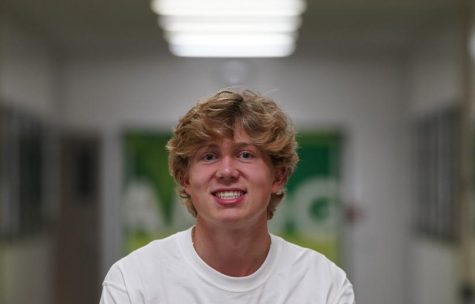 Charlie Riddle, Staff Writer
Charlie Riddle is a senior at Jesuit and this is his first second year in media. Charlie's favorite thing to do in the media is make podcasts. Charlie has two sisters. One of his sisters, Abby, graduated from Jesuit in 2020 and goes to TCU and his other sister Kate is a sophomore at Jesuit. Charlie also has two dogs named Lulu and Archie. Charlie is involved in the lacrosse program at Jesuit. Charlie's favorite thing he wants to write about this year is sports and movies. His favorite sports teams are the Oregon Ducks, Trail Blazers and the Chargers. Some of Charlie's favorite hobbies are traveling, playing sports, and hanging with friends. Charlie's favorite sport is golf. The coolest place he has been to is Mexico. When Charlie is not in school and has some free time he also likes to play golf and hang out with his friends. Charlie is not the best golfer but he still enjoys playing. Charlie also enjoys watching movies. Charlie hopes to write a couple articles this year about some of his favorite movies.