BeReal: Problematic Distraction or Positive Illustration?
You get a loud ding from a notification on your phone and glance down: it's that time of day–BeReal time! All of the sudden the notifications of your friends' posts flood in.
BeReal was started in 2020; however, it did not become popular until 2022. Founded by Alexis Barreyat and Kevin Perreau, who wanted to make a more authentic social media app.
Think about it as Instagram, but with a twist. Users can only post one photo per day where the camera automatically flips from the front to the back and your goal is to post it "on time". Users have two minutes to post once the notification goes off, otherwise the app shows that you posted late. In another attempt to "be real" the app also shows how many retakes you may have done to get the picture you were willing to post.
People all over the world have become obsessed with the BeReal app. BeReal marketing focuses on the ability of its users to see sides of their friends and peers that wouldn't typically be the first presented.
Senior Ella Vu is a BeReal user and lover.
"I like seeing people's parts of their days that I don't always see," Vu said.
Vu also believes that there is a low pressure aspect to BeReal.
"You can post whenever, there's no pressure to do it," Vu said.
Ryanne Fisher, a junior, is also an avid BeReal user who absolutely loves the app.
"It's really lit. It is one of my favorite apps," Fisher said.
The "realness" aspect of BeReal has gotten love from many teens. It is exciting for the user to be able to post something once a day that is a look into their life and have the ability to look into someone else's life.
The "react" feature of BeReal also makes the app appealing.
"Seeing who reacts to my daily BeReal and seeing who reacts to other people's BeReal is so fun," senior Avery Edwards said.
Users can get an inside look to who their friends are talking to nowadays based on who reacts to their BeReal. Reacting to someone's picture consists of taking a selfie while making a face. This allows the user to show by their facial expression how they feel about someone's BeReal. A lot of students find joy in what makes BeReal different from other social media apps.
On the contrary some teens and adults find it to be problematic rather than positive.
What's not to love? Well, maybe a lot.
Senior Will Kahn, a user of BeReal, isn't necessarily a fan. He downloaded the app because his friends all had and he was excited to use it. He quickly came to the conclusion that it wasn't an app that he enjoys due to the pressure to post.
"If you don't post then you can't see what other people have posted," Kahn said.
He also found that most of the users he had friended on the app didn't post "on time", which he believes defeats the purpose of the app. He finds it harder to find fun with the app when people don't follow the principle it was created upon.
"I think the [creators of the app] should add a 5-minute time frame to post, otherwise you can't anymore," Kahn said.
He believes that if the app promotes authenticity, it should stick by it.
The authenticity of the app is what drew its users in, but is it simply as relaxed and fun as it seems?
Showing that a post was late or the amount of retakes a user may have taken penalizes the user for not being authentic or "real" enough. The issue with this is the notification can come at any time, when the user is doing anything. Some users find the comedy in taking their BeReal during a relatives funeral (BuzzFeed News) or even the Queen of England's funeral procession (indy100) but is that not intrusive and inappropriate?
The intention of BeReal is that when the user sees the notification they post, if not the user is called out for not doing that. The pressure to always post on time and only take the photo once is high. Pressure to post is a common feeling with most social media apps.
BeReal advertisements focus on showing all the ways that the app is different from Instagram and Tiktok. They promote that the biggest difference between BeReal and other social media apps is that the posts are not at all curated. But BeReal does lend a hand to the common consequence of social media: the comparison of your life to someone else's. BeReal makes the scrolling, looking at everyone's post wondering why someone's life, especially one that you know is unfiltered, is more interesting than yours. At least with other social media platforms you can keep in mind how curated what you see is.
"The app is, unequivocally, merely another version of social media in which users can spend even more time on their screens comparing and contrasting, commenting and liking" (Rosenberg).
BeReal may seem like a different type of social media platform but in reality it contributes to the negative consequences found with other apps.
So should someone get BeReal?
The concept of BeReal is like no other and excitement and enjoyment are easily found while using the app, but similarly to most things BeReal can also be a place that holds negativity.
The use of the app is subjective from person to person but it is important to be informed of and understand the good parts as well as the bad.
About the Contributors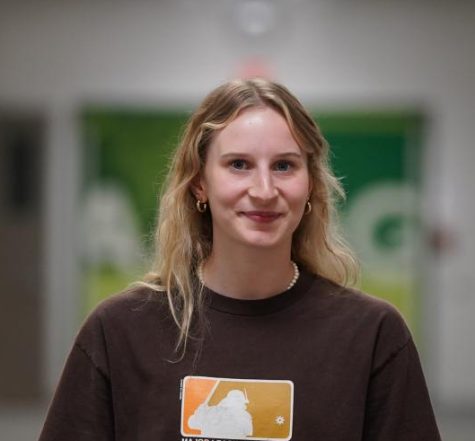 Veronika Lizier-Zmudzinski, Staff Writer
Half Italian, half Polish witty Jesuit High School senior Veronika Lizier-Zmudzinski has
joined the journalism world. She loves to write on controversial topics, fashion, life at Jesuit, and
anything European. Her wit will keep you laughing, her sense of style will inspire you, and her
unapologetic take on today's society and politics will broaden your perspectives. Veronika loves
to cook pasta, travel the world, hangout with friends, volunteer at the Blanchet House, and dance
ballet. She has been dancing since she was three and performing on stage has become one of her
favorite things. She is now excited to perform as a journalist. She can not wait to meet new
people, conduct interesting interviews, and keep the Jesuit community up-to-date with
everything going on. Veronika is ready to gain so many useful skills from diving into the world
of writing.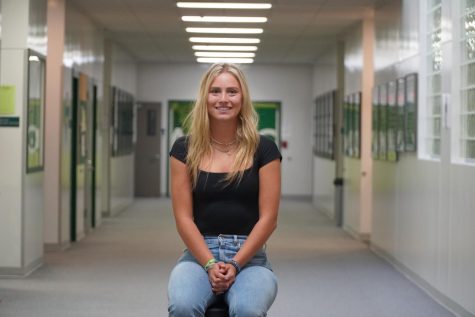 Skylar Bordonaro, Staff Writer
Skylar Bordonaro is the youngest child coming from a family of five. From being the youngest
child, Skylar learned a thing or two about patience and hard work to prove herself. She also
learned how to blaze her own trail and follow what she loves. This is what drew her to
journalism. Wanting to do her own thing led her to journalism and writing. She loves the art of
expressing herself through writings. In her writings, Skylar explores topics that have a sense of
humor such as the debate of cinnamon roles at Jesuit or if your horoscope is really comparable
with others. Skylar also touches on subjects that can help the world and community, such as
doing a mental health column. Outside of school, she enjoys hiking, drinking matcha at The
Coffee Shop, yoga, and reading. She does activities that include a mix of being an introvert and
extrovert. Lastly, Skylar has a huge love and passion for animals.