Men's Varsity Soccer Recap: Senior Night
Two goals from both Drew Pedersen and Noah Hayes propelled Jesuit to a 4-1 win over Mountainside on Senior Night. 
The Crusaders faced off against the Mavericks, with both teams in search of a Metro League win. Jesuit hoped to improve their record after tying Sunset 0-0 on Monday. 
The game started with a fiery tempo, as the Crusaders were looking to find their first. 
Pedersen scored the first of the night after he found space in the box and placed a left-footed shot into the corner. 
Just ten minutes later, Pedersen scored another after hitting a shot into the top right corner following a pass from Hayes. With a two goal lead, the Crusaders felt much more comfortable going into the half. 
Only a minute into the second half, Jesuit found their third after Pedersen crossed the ball into Hayes, who headed it into the goal. 
The Crusaders extended their lead to four after Hayes scored again off a corner. Up by four goals, it was imminent that Jesuit would win. 
Mountainside pulled one back off a header in the box. It was not enough as the game ended as a 4-1 win for Jesuit. The result was a perfect ending for the seniors' last home game of the regular season. The Crusaders now improve to a record of 8-1-4. 
As a senior, Max Leland expressed his feelings on playing for the Jesuit program. 
"It's an honor," Leland said. "I really enjoyed my past four years playing soccer here, and I'm really looking forward to playoffs."
Senior Nico Hidalgo talked about the impact the Varsity program has had on him the past two years.
"It was really fun," Hidalgo said. "It's pretty sad that it's coming to an end."
Hidalgo also mentioned the positives of a big win. 
"After tying the past couple games, it's good that we won," Hidalgo said. "It gives us a boost of confidence that gets the team going, especially right before playoffs."

About the Contributor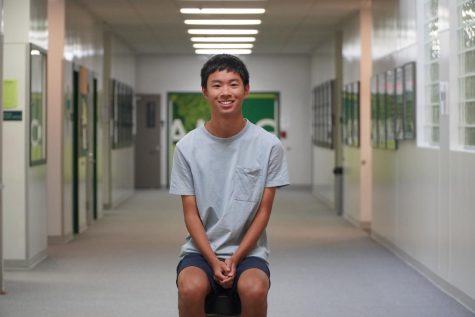 Justin Bian, Sports Executive & Editorial Board Member
Justin Bian is a senior at Jesuit High School and the Sports Executive for the Jesuit Chronicle. He has played soccer for eleven years, and piano for ten. Along with those hobbies, he likes to visit new places around Portland with his family on the weekends. Justin got interested in Journalism because of his older sister, Andrea, who was a staff writer a few years ago. Although his older sister's experience was a great motivator, the main reason he decided to join Journalism was because of his passion for sports. This year, he hopes to cover a variety of sports and write short stories about the games. He also looks to interview players, coaches, and fans, so that the Jesuit community can get insights on the sports teams. Justin would also like to pursue other forms of media, such as broadcasting and podcasts. He aims to bring relevant news around the Jesuit community based on current events on and off campus. At the end of the year, he hopes to have published many articles and have created lasting relationships with classmates and teachers.