Women's Varsity Soccer Recap: Senior Night
Jesuit got their revenge against Beaverton with a 2-0 win at Cronin Field on Monday night. 
After losing to Beaverton 3-1 last season, the Crusaders were determined to beat their local rivals. Heading into the game, Jesuit had a 13-0 record, scoring fifty goals and conceding four. Beaverton, ranking #16 in OSAA, was 6-4-2. Jesuit knew it would take a strong performance to grab a win and stay undefeated. 
As the first half began, both teams came out with strong defense. A compact setup from Beaverton stifled Jesuit's attackers, while the Crusaders kept the Beavers offense to a minimum. The first half was strongly contested and ended 0-0, with neither side finding the breakthrough. 
Jesuit began finding their feet as the second half progressed, with increased possession and chances at goal. Beaverton remained stubborn in defense, and it seemed inevitable that the game would end in a tie. 
With only ten minutes to go in the game, Abby Cox found space on the right side of the box. She used a quick move to cut inside, before curling a left-footed shot into the top corner. It was a wonderful solo effort to break the deadlock. 
Just five minutes later, the Crusaders increased their lead to two. Audrey Kent looped an inviting cross into the six-yard box, which Cox headed in at the back post. Cox's brace was enough for the win, as the game ended 2-0. 
The victory showcased yet another resilient Jesuit performance and was the perfect way for the team to end the regular season. Assistant coach Darren Chilton described the impact of a Senior Night win. 
"It feels great for the seniors," Chilton said. "It was a bit of a rivalry since they had the better of us last year. I think the team did an awesome job of battling with Beaverton because they're a pretty physical team."
The win also secured Jesuit as the best team in the state, ranking #1 in OSAA. Senior Lucie Rokos talked about how important the game was for upcoming playoff matchups. 
"It's good that we got to win on our turf," Rokos said. "I feel like this will give us a big confidence boost going into playoffs, especially since Beaverton is one of the top teams we've played this season."
About the Contributor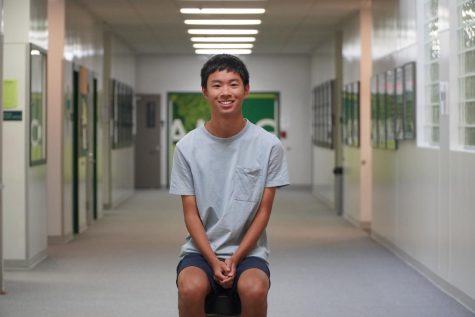 Justin Bian, Sports Executive & Editorial Board Member
Justin Bian is a senior at Jesuit High School and the Sports Executive for the Jesuit Chronicle. He has played soccer for eleven years, and piano for ten. Along with those hobbies, he likes to visit new places around Portland with his family on the weekends. Justin got interested in Journalism because of his older sister, Andrea, who was a staff writer a few years ago. Although his older sister's experience was a great motivator, the main reason he decided to join Journalism was because of his passion for sports. This year, he hopes to cover a variety of sports and write short stories about the games. He also looks to interview players, coaches, and fans, so that the Jesuit community can get insights on the sports teams. Justin would also like to pursue other forms of media, such as broadcasting and podcasts. He aims to bring relevant news around the Jesuit community based on current events on and off campus. At the end of the year, he hopes to have published many articles and have created lasting relationships with classmates and teachers.