'The Play That Goes Wrong', a Preview
The Jesuit Drama Program has unveiled its latest Fall production, 'THE PLAY THAT GOES WRONG'. This chaotic comedy premieres on November 3rd, focusing on a theater company that bites off more than they can chew with an ill-prepared show. 
'THE PLAY THAT GOES WRONG' is "about this theatre company putting on a play called 'The Murder at Haversham Manor', and everything just starts to fall apart," said senior Frankie Mondeaux, student actress in the play.
This production is unique; featuring a specially designed and built set new to Jesuit. Junior Bennett Ptak is the show's stage manager.
"The [show] is incredibly difficult in the sense that we need to create controlled chaos on stage. The entire set is designed to fall apart, and we have to do it while making it look realistic and funny while also keeping people safe. I'm looking forward to it," said Ptak.
Students are excited about the new production, and the unique features that are being used in it.
"Jesuit's theater program is really good. I was in a musical last year and I'm really excited to see what they do for this [production]," said junior Susanna Sevilla.
About the Contributor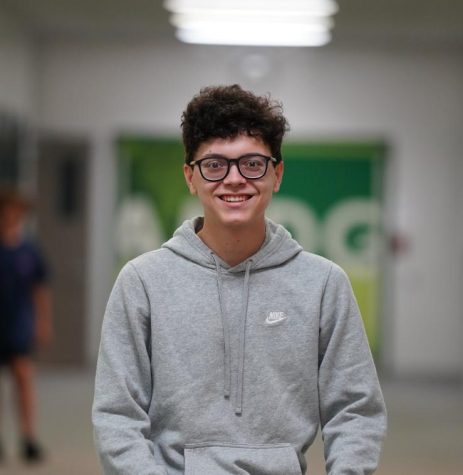 David Reynaud, Staff Writer
A senior at Jesuit High School,
David Reynaud
strives to document the overlooked students at Jesuit. His writing focuses on history, drama, and more. In addition to working at the Jesuit Chronicle, is a member of Jesuit's Chess Team. His favorite media outlets are
Vice, The New York Times, Vox, and the Jesuit Chronicle
. David spends his free time reading, playing games with friends, and listening to podcasts. David hopes to improve his writing skills, and major in Education at University of Oregon, and pursue a career in teaching.