Varsity Volleyball Playoff Preview
It seems that Jesuit Volleyball can not be stopped this season. 
The Crusaders are ranked #1 in the state, with a record of 29-0 overall and 12-0 in Metro. They have only given up five sets all season.
Besides league games, Jesuit has also been dominant in tournaments. They have won the Central Catholic Tournament, South Albany State Preview, Clearwater Classic, and West Linn Tournament throughout the season. 
Jesuit's undefeated record is a testament to their well-rounded team. They have provided commanding performances all season, with a total of 73 sets won in all games.
Their best games this season have come against Westview. The Wildcats are currently ranked #2 in the state, but the Crusaders have got the best of Westview on two occasions, winning 3-0 and 3-1. Even against tough opponents, Jesuit has remained strong with unwavering determination. 
The Crusaders' hard work has been recognized, with multiple players making the all-league teams. Jada Johnson made the all-league third team, with Avery Pickard, Lily Lansing, Jackie Carle, Addie Azavedo, Isabel Patterson, and Ceanna O'Loughlin making the all-league first team. Patterson was also voted player of the year for Metro League. 
In the first round of playoffs, Jesuit will face #32 ranked Gresham in the Knight Gym. Gresham is 11-12 overall and looks to bring their best game against the Crusaders on Wednesday. The winner of this game will play either #17 ranked Sunset or #16 ranked South Salem. 
As the best-ranked team in the state, expectations are high for Jesuit. They hope to use their undefeated record as momentum in this playoff run. With a state championship on the line, the Crusaders will make sure to leave it all out on the court this week.  
About the Contributor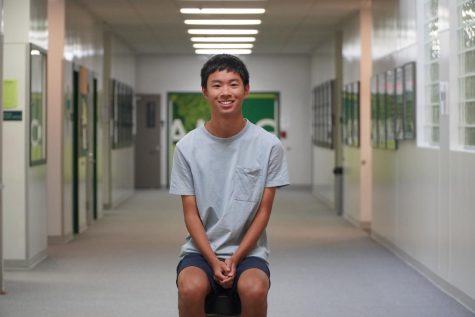 Justin Bian, Sports Executive & Editorial Board Member
Justin Bian is a senior at Jesuit High School and the Sports Executive for the Jesuit Chronicle. He has played soccer for eleven years, and piano for ten. Along with those hobbies, he likes to visit new places around Portland with his family on the weekends. Justin got interested in Journalism because of his older sister, Andrea, who was a staff writer a few years ago. Although his older sister's experience was a great motivator, the main reason he decided to join Journalism was because of his passion for sports. This year, he hopes to cover a variety of sports and write short stories about the games. He also looks to interview players, coaches, and fans, so that the Jesuit community can get insights on the sports teams. Justin would also like to pursue other forms of media, such as broadcasting and podcasts. He aims to bring relevant news around the Jesuit community based on current events on and off campus. At the end of the year, he hopes to have published many articles and have created lasting relationships with classmates and teachers.