Varsity Football Playoff Preview
Jesuit Football has all eyes on a state championship trophy this season. 
The Crusaders have returned to their dominant best. With a record of 8-1 overall and 5-0 in Metro, the expectations are high heading into the postseason. They look to go farther than last year, where they lost in the semi-finals to a talented Central Catholic team. 
Jesuit started their season strong, with a 24-21 win against Skyview at Cronin Field. They followed up the victory with another against Lakeridge, winning 35-6. It seemed that the Crusaders would be unbeatable. 
In their third matchup, Jesuit fought hard against West Linn, one of the top teams in the state. The game ended as a 20-31 loss, moving Jesuit to a 2-1 record. West Linn is currently ranked #1 in the state and could be the team Jesuit faces in a future playoff game. 
After the disappointing loss, the Crusaders bounced back better than ever. They played at Sherwood and dominated with a 42-0 win. 
The win against Sherwood would not be the only time that Jesuit would shut out their opponents. The following week, the Crusaders faced the Aloha Warriors for their first Metro League game. It was an all-around incredible display as Jesuit came out on top with a 64-0 win. 
Jesuit would breeze through the rest of their Metro League games. They easily beat Westview 52-18 and crushed Sunset 44-17 the next week. 
The Crusaders' most difficult Metro matchup would be against Mountainside. Before the game, the Mavericks were undefeated and ranked #4 in the state. Yet, Jesuit came prepared and brushed Mountainside aside with a 40-10 win.
Jesuit would finish off their Metro League season against Beaverton, where they took the 63-13 win on Senior Night. The Crusaders would win Metro once again, and keep their streak of winning the league championship every year since 2012. 
Many of Jesuit's wins stem from their strong offensive line and run game. Payton Roth and Lonnie Burt are talented running backs that play a huge part in scoring touchdowns. The Crusaders have also played suffocating defense the whole season, not allowing any easy points. 
The format for the OSAA state championship has changed this season. Only the top 16 teams will qualify for a state championship playoff spot, compared to 32 teams last year. Teams ranking #17 to #32 will play in the Columbia Cup, a brand-new tournament that will be debuting this season. It is an interesting addition that will make the state championship playoffs much more competitive. 
Jesuit is ranked #4 in the state going into playoffs. Their first matchup will be against #13 ranked Tigard on November 4th. Tigard ended their season with an overall record of 6-3. The Crusaders will need to bring their best game in hopes of winning in the first round. With an extremely skilled team, there is no doubt that Jesuit has all the facilities to make a deep run in the playoffs. 
About the Contributor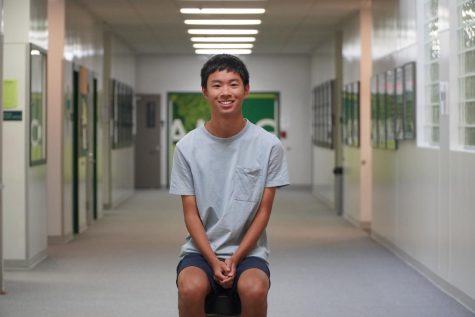 Justin Bian, Sports Executive & Editorial Board Member
Justin Bian is a senior at Jesuit High School and the Sports Executive for the Jesuit Chronicle. He has played soccer for eleven years, and piano for ten. Along with those hobbies, he likes to visit new places around Portland with his family on the weekends. Justin got interested in Journalism because of his older sister, Andrea, who was a staff writer a few years ago. Although his older sister's experience was a great motivator, the main reason he decided to join Journalism was because of his passion for sports. This year, he hopes to cover a variety of sports and write short stories about the games. He also looks to interview players, coaches, and fans, so that the Jesuit community can get insights on the sports teams. Justin would also like to pursue other forms of media, such as broadcasting and podcasts. He aims to bring relevant news around the Jesuit community based on current events on and off campus. At the end of the year, he hopes to have published many articles and have created lasting relationships with classmates and teachers.