Liz Truss Resigns as Prime Minister
Liz Truss's Resignation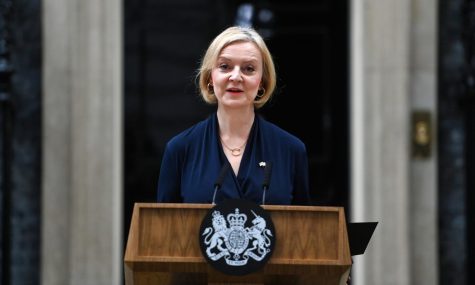 The past few months have been a tumultuous time for the United Kingdom's politics. 
Merely two days before the death of Queen Elizabeth, on September 6th, Liz Truss was elected Prime Minister of the United Kingdom, following the end of Boris Johnson's time in office. 
Truss supported supply-side economics and strong tax cuts. Early in her time in office, her policies sent the value of the British pound into a downward spiral, woefully impacting the already hurting economy (NYT). 
At this point, not only were opposing parties worried about this, but Truss's own party became
 anxious. Just three weeks into her term, the opposing Labour Party took a 17% lead over the Conservatives (NYT). 
These tax cut plans were eventually what led to Truss's down
fall. Though she tried to abandon the plan when it began to collapse, it was too late (NYT). 
International Studies and Comparative Government teacher Mr. Hahn offered his opinion on the state of the United Kingdom's economy prior to Liz Truss's resignation. 
"The UK is in economic difficulty right now. The inflation rate has just crossed over into double digits, and the UK is facing enormous energy cost rates this winter," said Hahn. 
These energy rates are partially a consequence of the Russian invasion of Ukraine, as the United Kingdom gets their energy from Russia. 
"Her call to cut taxes was not met with enthusiasm, and she was under intense pressure from her own party to take a different approach," said Hahn. 
Since Truss's own party did not support her decisions, it was only a matter of time before she was either voted out or stepped down. 
Alice Redford-Brown, a British student, offered her opinion. 
"It was obvious though, that she wasn't going to be a long term solution for the U.K., because of her generally polarizing approach to negotiation," Redford-Brown said. 
Liz Truss announced her resignation on October 20th, after 44 days in office, making her the shortest-serving Prime Minister in British history. 
Rishi Sunak– New Prime Minister 

On October 25th, Rishi Sunak was named the U.K.'s new prime minister. 
He is also a member of the Conservative party, as Truss was. Sunak will be the country's first Prime Minister of color (CNBC). 
The former finance minister, who is credited with getting the U.K.'s economy back on track after COVID, may be able to steady the economy (CNBC). 
"I do worry that his presence is going to rile up an already divided country," said Redford-Brown. "I'm not an expert on Sunak, but I find his qualifications impressive and a bit of fresh air." 
In a live interview when Sunak accepted the role of Prime Minister, he outlined his goals for his time in office. 
Stronger National Healthcare System 

Better Schools
Safer Streets
Supporting Military Forces
Creating Jobs
Border Control
Environmental Protections
These are lofty goals, though they appeal to a wide variety of people, both members of the Labour Party and Sunak's own party, the Conservative party. 
Looking forward, the U.K. might still remain in political turmoil for a while. 
"Anytime a world leader resigns, it is big news. To have it happen twice in the span of 2 months in the UK is alarming. The US and the UK enjoy a special relationship, so I would contend the US, and the world, will keep a close eye on what happens next in the UK," said International Studies teacher, Mr. Hahn. 
As we are living in a more globalized world, often what happens in other countries can have an impact on what happens in our own country. The change in leadership in the UK— especially twice in 2 months, is a big change for the country. 
Not only that, but the UK is one of the most influential countries in the world. They hold a permanent seat in the United Nations, along with the US. Any change in leadership of the UK will ultimately affect people in the US, either directly or indirectly. 
About the Contributor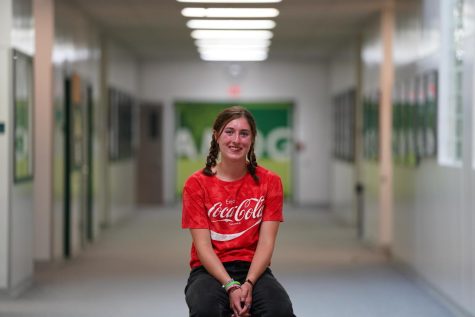 Natalie Jack, Staff Writer
A senior at Jesuit High School,
Natalie Jack
has always been interested in storytelling. Though she has never taken a Journalism class, she is very excited to learn all the aspects of journalism, including storytelling and interviewing. Natalie is interested in writing articles that tie into her life as a runner on both the track and cross country teams, as well as writing other opinion pieces. She believes that it is incredibly important to share well-informed opinions with the general population. In school, her favorite subjects include English and History. Outside of school, Natalie loves spending time drawing and working on her various art projects. Recently, she has begun a series of mini-paintings of landscapes around Oregon that showcase its natural beauty. She also enjoys spending time with her friends and family.