Interim Coach Keeps Robotics Team Thriving
Due to their long-standing previous coach leaving Jesuit, the robotics team, consisting of 61 students, was unsure of how the start of their season would operate. Thankfully, a Jesuit alum decided to step up and take on the position of interim coach.
Lissette Wilhelm '18, a mechanical engineer, took the coaching position opening as a chance to use her passion for robotics to give back to the school that helped her discover her love for robots.
She wants to focus on expanding the program curriculum and enhancing the students' education on basic training.
"I want to teach the team practical skills that will benefit them in the long run," Wilhelm said.
Wilhelm believes that there is more to robotics than just robot building. Additionally, there is a business side, such as managing funding and speaking with the general public.
"I have the team make pitches in front of me about ideas they might have and if I like them, I help them come to life," Wilhelm said.
Wilhelm is prioritizing the goal of coaching the team to the success she achieved during her time on the Jesuit robotics team. Wilhelm, along with her other teammates, almost reached the international robotics competitions in 2018, and she hopes that she can lead the team as far or further in their competitions.
"I want my students to taste a similar victory to what I achieved," Wilhelm said. "I am already so proud of them. I just want to see them succeed and do well."
Her experience two months into coaching has been very fufilling.
"The team is in a more positive environment and I want to keep the positivity growing," Wilhelm said.
The robotics team agrees that Wilhelm has been a positive addition within the robotics team's environment.
"I believe Lissette's position as an interim coach is very good for the team in that she brought a lot of reorganization," senior and robotics club member Paul Anthony delos Reyes said.
The robotics students and Wilhelm are excited to see where this year takes them. There are promising new beginnings on the horizon for this team. The first competition is on December 17th at Catlin Gabel and the team has bigger competitions April through May.
About the Contributor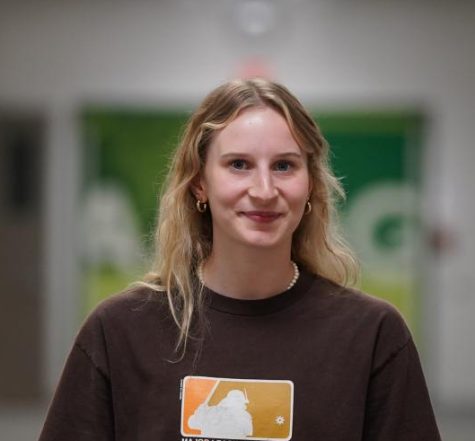 Veronika Lizier-Zmudzinski, Staff Writer
Half Italian, half Polish witty Jesuit High School senior Veronika Lizier-Zmudzinski has
joined the journalism world. She loves to write on controversial topics, fashion, life at Jesuit, and
anything European. Her wit will keep you laughing, her sense of style will inspire you, and her
unapologetic take on today's society and politics will broaden your perspectives. Veronika loves
to cook pasta, travel the world, hangout with friends, volunteer at the Blanchet House, and dance
ballet. She has been dancing since she was three and performing on stage has become one of her
favorite things. She is now excited to perform as a journalist. She can not wait to meet new
people, conduct interesting interviews, and keep the Jesuit community up-to-date with
everything going on. Veronika is ready to gain so many useful skills from diving into the world
of writing.