Men's Varsity Soccer Recap: Jesuit vs West Salem
The Crusaders cruised to a first-round win against West Salem. 
On a rainy Saturday afternoon, Jesuit faced off against #32 ranked West Salem. The Crusaders were obvious favorites, ranking #1 in the state and having a home-field advantage. 
From kickoff, it was clear that there would only be one team dominating the game. Jesuit moved the ball around with ease and maintained most of the possession throughout the match.
Jesuit found their first goal after Dominic Hoar-Weiler was brought down in the box, winning a penalty. Drew Pedersen easily scored the penalty with a calm shot into the right corner. 
The first half ended with Jesuit maintaining a one-goal lead. The Crusaders knew that they would need more goals to seal off the game and progress to the second round. 
Jesuit increased their intensity as the second half began. They scored their second after Hoar-Weiler placed a cross into the back of the net with a right-footed finish. 
Only a couple minutes later, the Crusaders would score their third off an Andrew Bromert free kick which found the head of Richard Anderson. With a three-goal lead, Jesuit would comfortably see the rest of the game out. 
The Crusaders' 3-0 win means they will advance to the next round of playoffs. Their next matchup is against #16 ranked Ida B. Wells on Tuesday. During preseason, Jesuit defeated Wells 6-1. The Crusaders hope to come out with another dominating performance and grab the win.
About the Contributor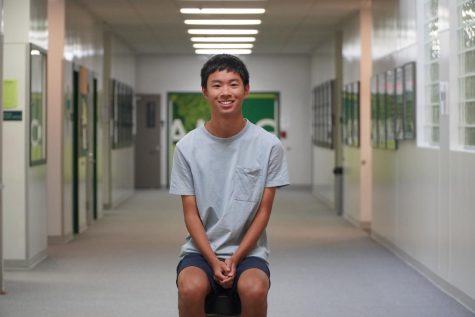 Justin Bian, Sports Executive & Editorial Board Member
Justin Bian is a senior at Jesuit High School and the Sports Executive for the Jesuit Chronicle. He has played soccer for eleven years, and piano for ten. Along with those hobbies, he likes to visit new places around Portland with his family on the weekends. Justin got interested in Journalism because of his older sister, Andrea, who was a staff writer a few years ago. Although his older sister's experience was a great motivator, the main reason he decided to join Journalism was because of his passion for sports. This year, he hopes to cover a variety of sports and write short stories about the games. He also looks to interview players, coaches, and fans, so that the Jesuit community can get insights on the sports teams. Justin would also like to pursue other forms of media, such as broadcasting and podcasts. He aims to bring relevant news around the Jesuit community based on current events on and off campus. At the end of the year, he hopes to have published many articles and have created lasting relationships with classmates and teachers.