Cross Country State Championship Recap
This year is the first time Jesuit's Men and Women Cross Country teams both won the state championship since 2017. This is also the second consecutive state championship for the men's team.
Head Coach Tom Rothenberger was immensely proud of both teams and wanted to "see the athletes have their day in the sun."
"They were running for something other than themselves," said Rothenberger. "They'll remember that moment."
Jesuit's runners competed for the state championship title at Lane Community College on November 5th, 2022. The men's team scored 33 points, winning by a 51 point difference between them and the second place team, and the women's team won with 40 points, 58 points apart from the second place team.
Senior Jacob Nenow won first place for individuals at states with a time of 15:06.3, becoming the first Jesuit male athlete to win first for cross country state championships. Following in third place was senior Gus Clevenger with a time of 15:20.3 and in fifth place was senior Josh Augustine with 15:27.5.
"Our goal was to run for each other and to give all we had for one another at the race, and to see it pay off was amazing," said Nenow. "By trusting the process, we were able to peak at the right time at states and have a fantastic end to the season."
The women's team also had a successful state championship meet with sophomore Maura O'Scannlain finishing third individually with a time of 18:00.5 and junior Liliana Hudnut finishing fifth with 18:21.5.
"It is so special to be a part of the team that won the state championship. I am so proud to be able to run alongside such a dedicated group of girls that makes every hard practice worth it," said senior Maggie Bennett who placed seventh individually at the state meet.
About the Contributor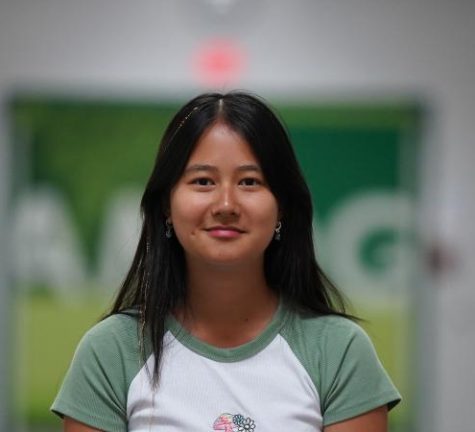 Lan Nguyen, Staff Writer
Lan Nguyen is a senior at Jesuit High School. She is the 2022-2023 yearbook Co-Editor-in-Chief and has a passion for graphic design. Lan has had an interest in journalism ever since her first journalism assignment in middle school where she investigated the school district's increasing budget cuts. Over the summer, Lan took a course on Advanced Media Methods at the School of the New York Times and attended the 2022 Northwest Yearbook Workshop at the University of Puget Sound. Lan is interested in covering local and global current events and student features, and she hopes to leave a strong impression on the community through the Jesuit media program and yearbook for her senior year. Outside of class, Lan is on the Varsity cheerleading team and works as a lifeguard and swim instructor. In addition to design and journalism, Lan enjoys reading and swimming.