GSA: A Community of Inclusivity
Every two weeks students and faculty come together during flex in the Diversity Equity and Inclusion (DEI) office to engage in a safe and inclusive space to share and communicate ideas.
The meetings are for the Gender Sexuality Alliance (GSA), an integral organization in the Jesuit community since its inception in 2011, when it was a faculty and student committee named the Unity Club. 
"Unity Club was made because students wanted a safe place to meet and talk about issues they were facing as a community of LGBTQIA students and allies, and there just wasn't a platform for students to talk about this," Ms. Case, a longtime committee member and former proctor of Unity Club said. 
Unity Club was active for 9 years, educating students, running events, and hosting a welcoming community for all. Eventually, in 2020, the club reformatted, becoming GSA. 
Junior and student leader Holly Courter emphasized the need to foster a positive and inclusive environment for all students. 
"We greatly value [GSA's] mission statement because we understand how important it is to have somewhere to be your true self, especially away from home, if home is not somewhere students can be themselves," Courter said.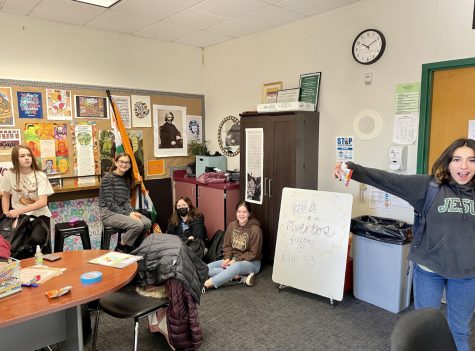 GSA plays a significant role in many of Jesuit's celebrations, from JDOCA to assemblies, club meetings, and after-school events. These events focus on connecting members of Jesuit's community.
"Pre-pandemic, we had a few different events. We had an assembly, and it was a special day to raise awareness about what our LGBTQIA community was facing," Case said. "I thought those events were effective. I don't know that we did enough, but as a school, I think we were doing the best we could to provide a safe space and to amplify the voices of that community."
Students and faculty gather once every two weeks during Tuesday flex, watching presentations, sharing snacks, and having conversations with each other.
"[The meetings] give you an opportunity to connect with other people without any agenda. It just feels so free," senior and GSA member, Anna Lyke, said.
Staff proctor, Ms. Cruz, emphasized the importance of inclusivity and support from students, staff, and families. 
"Inclusivity is being supportive of someone's identity, where you're in constant collaboration with someone who's affected in one way or another because of their identity," said Cruz. "[GSA's] mission is to foster solidarity, safety, and community for LGBTQIA students and allies at Jesuit."
About the Contributor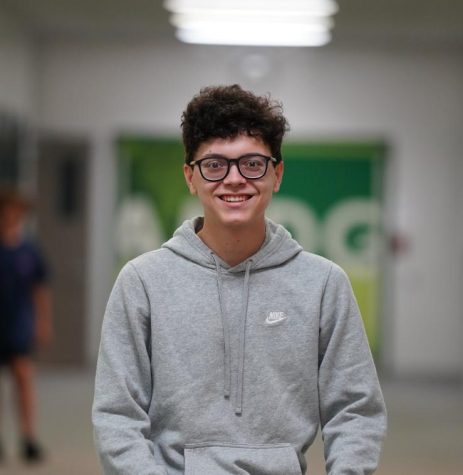 David Reynaud, Staff Writer
A senior at Jesuit High School,
David Reynaud
strives to document the overlooked students at Jesuit. His writing focuses on history, drama, and more. In addition to working at the Jesuit Chronicle, is a member of Jesuit's Chess Team. His favorite media outlets are
Vice, The New York Times, Vox, and the Jesuit Chronicle
. David spends his free time reading, playing games with friends, and listening to podcasts. David hopes to improve his writing skills, and major in Education at University of Oregon, and pursue a career in teaching.