OSAA Rule Change Profits High School Athletes
Athletes can expect a significant change to their name, image, and likeness this high school season. 
On October 10th, the OSAA announced that high school athletes can profit from NIL deals. Originally, athletes were not able to sign at the high school level. However, Oregon has followed many other states that have also changed their NIL policies. Now, a total of 19 states have taken advantage of this new opportunity. 
This change came one day after NIKE announced signings with five high school athletes. One notable athlete that signed was Lebron James' son, senior Bronny James from Sierra Canyon. High-profile athletes signing deals have become increasingly more common in the past few years. 
Sofia Bell is the first athlete at Jesuit that has signed a NIL deal. On October 20th, Sofia Bell and Jackson Shelstad from West Linn High School agreed on deals with Portland Gear. Both athletes are committed to the University of Oregon and will head to Eugene in the fall of 2023. 
Bell talked about her feelings on signing a NIL deal, as she was one of the first athletes in Oregon to do so. 
"I was super excited, and I had no idea it was coming," Bell said. "My world definitely changed when it happened."
Portland Gear is a popular clothing company in Oregon and looks to expand its brand with these recent signings. Opportunities will continue to arise as more athletes take advantage of the rule change. Bell talked about what she thought of the change.

"It can be super beneficial," Bell said. "I think it already has a significant impact on the college level, so I'm excited to see it in high school."
Bell is a top-30 recruit in the 2023 class. She will play her first year of Jesuit basketball this year after transferring from St. Mary's Academy. Her skill and playmaking will undoubtedly bring success to the Crusaders this season. 
Last year, the #2 ranked Crusaders lost in the quarterfinals against #7 ranked Benson. The addition of Bell adds to already high goals for Jesuit this year. Bell expressed her hopes for the upcoming season. 
"My goal is always to win, but also to have a good final season before college," Bell said. 
With this change comes many regulations to make sure that it will be fair for all high school students. As stated under OSAA rule 8.4.4, "the compensation is not contingent on specific athletic performance or achievement." Also, compensation can not be provided as an inducement for students to sign to a particular school, or be provided by the member school or agent of the member school.
One of the most important rules is that the student-athlete must disclose any agreement or contract to the school that they are enrolled in. This will allow for more school-to-student communication that can help minimize loopholes in the system. 
Besides these regulations, there are many other restrictions that separate the athlete's and school's interests. Students are not allowed to use OSAA or school logos in NIL activities. 
Jesuit Athletic Director Mike Hughes stated his perspectives on the changes to NIL. 
"It's brand new, so I think the signings will still be extremely rare," Hughes said. "It's more than just getting money, but it does allow athletes to start to build [up] their online portfolios and other web presence and not be caught up in the unintended consequences of amateur sports and NCAA rules."
It is still unknown how NIL deals will change high school athletes for the better in the future. For Jesuit athletics, we may be seeing an increased amount of signings as players develop. 
Hughes still emphasizes an important mindset with NIL deals. 
"As a school, we are, on one hand, excited for the few athletes who get a NIL offer, we're still also emphasizing to do what's best for your teammates," Hughes said. "We're always trying to teach humility and service in our athletic program." 
About the Contributor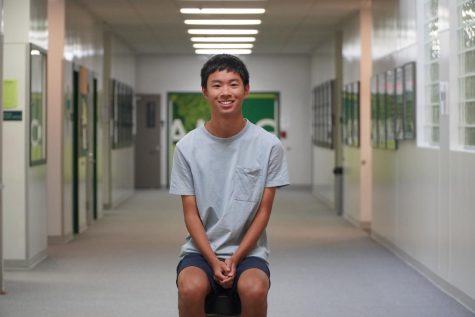 Justin Bian, Sports Executive & Editorial Board Member
Justin Bian is a senior at Jesuit High School and the Sports Executive for the Jesuit Chronicle. He has played soccer for eleven years, and piano for ten. Along with those hobbies, he likes to visit new places around Portland with his family on the weekends. Justin got interested in Journalism because of his older sister, Andrea, who was a staff writer a few years ago. Although his older sister's experience was a great motivator, the main reason he decided to join Journalism was because of his passion for sports. This year, he hopes to cover a variety of sports and write short stories about the games. He also looks to interview players, coaches, and fans, so that the Jesuit community can get insights on the sports teams. Justin would also like to pursue other forms of media, such as broadcasting and podcasts. He aims to bring relevant news around the Jesuit community based on current events on and off campus. At the end of the year, he hopes to have published many articles and have created lasting relationships with classmates and teachers.