Connecting Jesuit's Food Drive to State-Wide Food Insecurity During the Holiday Season
The Food Drive has become a cherished Jesuit High School tradition. For 50 years, the Food Drive has supported people in our own community that suffer from food insecurity.
Exciting events lead up to the big day of packing food boxes and delivering them to the families. But in between the bustle and Christmas cheer that envelop the Food Drive, it's important to remember the real reason that this tradition is so important.
A 2020 census found that there are over 400,000 people in Oregon who face hunger. Many Jesuit students might not recognize that those facing food insecurity are our neighbors, living close to Jesuit High School.
"It can be a learning opportunity when students are getting the family addresses and its, oh wow, this is an apartment two blocks away from Jesuit High School," Director of the Arrupe Center for Justice Andrea Casey said.
In addition to supporting our neighbors, the annual Food Drive also lends a hand to learning about food insecurity in general.
Most people associate hunger with houselessness, but in the case of who Jesuit helps, each person has a home.
Essentially, each individual has their own story. There are a variety of reasons why people might be struggling to make ends meet and cannot afford enough nutritious food.
Employment is a factor tied to food insecurity. Although the unemployment rate has decreased since the pandemic, there are many who are still feeling the ramifications. Many people are underemployed and/or not being paid enough or having to work multiple jobs and have long work-weeks.
Another reason is the additional expenses on top of needing enough money to pay for meals. The holiday season can then add to these expenses as families gather together hoping for a plentiful Christmas.
Even though a couple of boxes of food cannot solve food insecurity for an individual or family, it is a great help.
"It's not a solution, but it can ease the worries of being able to provide a holiday meal for the family and allows for a little more in the cupboard, even if it's just for a few weeks," Casey said.
As Jesuit kicks off its 2022 Food Drive, the students, faculty, and staff are gathering together and contributing what they can to help the greater Oregon community.
`
About the Contributors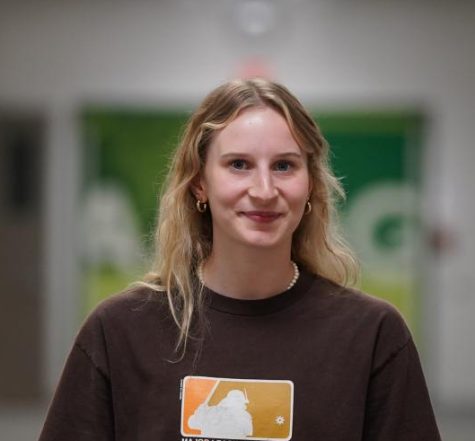 Veronika Lizier-Zmudzinski, Staff Writer
Half Italian, half Polish witty Jesuit High School senior Veronika Lizier-Zmudzinski has
joined the journalism world. She loves to write on controversial topics, fashion, life at Jesuit, and
anything European. Her wit will keep you laughing, her sense of style will inspire you, and her
unapologetic take on today's society and politics will broaden your perspectives. Veronika loves
to cook pasta, travel the world, hangout with friends, volunteer at the Blanchet House, and dance
ballet. She has been dancing since she was three and performing on stage has become one of her
favorite things. She is now excited to perform as a journalist. She can not wait to meet new
people, conduct interesting interviews, and keep the Jesuit community up-to-date with
everything going on. Veronika is ready to gain so many useful skills from diving into the world
of writing.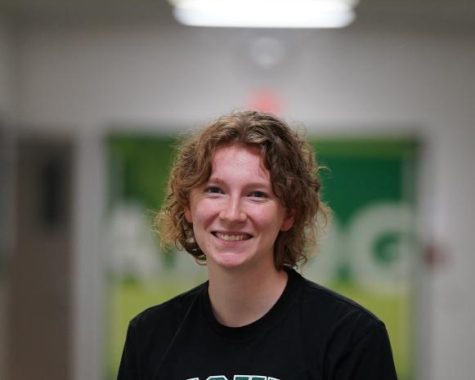 Caitlin Thomas, Staff Writer & Photography Editor
Curious, driven, and open-minded, Caitlin Thomas is an active member of the Jesuit community. She is involved in student government, women in sports club, and the ambassador program. Caitlin developed her interest in media taking photography class her junior year. She enjoys unique projects like fashion photography, senior photos, and focusing on capturing a subject's personality in her pictures. You'll find her with her camera at many Jesuit events capturing the unique, diverse community. Thrust into the spotlight, Caitlin interviewed 4 Jesuit students dressed as bananas at the Homecoming Football game while filling in for a sideline announcer at the last minute. This chance interaction launched her excitement in discovering passions in journalism and JCTV. She plans on reporting current events and Jesuit student interests. Caitlin loves being involved at Jesuit and in the greater Portland community, volunteering at Blanchet House and co-founding the non-profit Handle With Care PDX. Outside of school, she enjoys reading, working out, and traveling. She also enjoys exploring Portland's thrift stores and vegetarian restaurants.