The 5 C's: Cheery, Classic, Chocolate Chip Cookie
To celebrate the Christmas season, Jesuit media is featuring a student's cookie: freshman Jane Mattson's chocolate chip. 
The cookies were the epitome of a Holiday classic and consisted of a blast of flavor for all of those who had the privilege to try one. 
"It was salty in a good way," senior and Advanced Media Production student Aoife Gish said.
The recipe calls for a teaspoon of vanilla and it is the perfect amount. Just enough to taste, but not too much that it is overpowering. There is also one whole cup of chocolate chips in the recipe, again the perfect amount. 
"There was a good amount of vanilla and everything was mixed well together," senior and Advanced Media Production student Skylar Bordonaro said. 
The way the cookie baked also lent a hand to the great taste. The bake was exactly what cookie lovers would hope the bake to be. 
"[The cookie] was perfectly baked. It had a good crunch on the outside and a soft inside. I was impressed because that is hard to achieve," senior and Advanced Media Production student Gus Clevenger said. 
These cookies were the perfect start to the Christmas season. In need of holiday cheer or simply just another cookie recipe? Mattson's is a winner. 
"It [the cookie] was delectable," senior and Advanced Media Production student Jack O'Connor said. 
Try it sometime. 
About the Contributors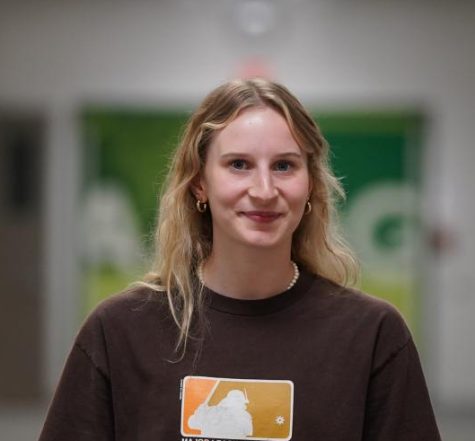 Veronika Lizier-Zmudzinski, Staff Writer
Half Italian, half Polish witty Jesuit High School senior Veronika Lizier-Zmudzinski has
joined the journalism world. She loves to write on controversial topics, fashion, life at Jesuit, and
anything European. Her wit will keep you laughing, her sense of style will inspire you, and her
unapologetic take on today's society and politics will broaden your perspectives. Veronika loves
to cook pasta, travel the world, hangout with friends, volunteer at the Blanchet House, and dance
ballet. She has been dancing since she was three and performing on stage has become one of her
favorite things. She is now excited to perform as a journalist. She can not wait to meet new
people, conduct interesting interviews, and keep the Jesuit community up-to-date with
everything going on. Veronika is ready to gain so many useful skills from diving into the world
of writing.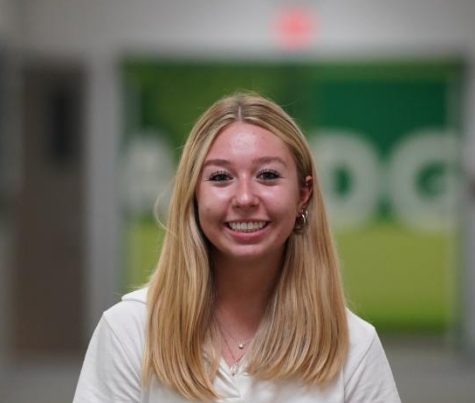 Holland Boecker, Marketing Director
Holland Boecker is a Senior at Jesuit High School. She was involved in the Photography program her Junior year and is continuing her love for photography and design in the new Advanced Media Production program. As the social media manager of the Jesuit Women's Lacrosse and Baseball team, she hopes to write about the athletes, coaches and school spirit. In addition to sports coverage, Holland is a member of Green Team and is interested in writing articles that teach the students and faculty how to be more environmentally conscious. Beyond J-High Holland enjoys baking, listening to true crime podcasts, skiing and exploring different coffee shops around Portland. She's a big Salt and Straw connoisseur and loves trying the newest flavors with her friends (she recommends Salted, Malted, Chocolate Chip Cookie Dough and Birthday Cake with Blackberries). Holland's comfort movies are 10 Things I Hate About You and Harry Potter and the Prisoner of Azkaban. Her younger brother, August, is a freshman at Jesuit and has two cats, Thomas and Beatrix, and a dog named George. Holland looks forward to strengthening her writing and storytelling skills while working for the Jesuit Chronicle and hopes her stories spark conversations in the community.