Absences Leave a Dent in Classrooms Before Holiday Breaks
December is a popular travel month, with nearly 47 percent of Americans traveling this Holiday Season. Many of these travelers are students. Seemingly harmless, there is an impact when students miss the handful of days before the start of Christmas break or other holiday vacations. 
How do teachers feel about it and do they plan for the absences?
"As a human, I understand. If I could leave earlier for my Christmas travel I would. But as a teacher, it's frustrating," senior English teacher Ms. Case said. "The semester ends a week or two after break and getting everything a student missed turned in is tough." 
Not only do teachers need all assignments turned in, so grading can be done on time, but they also have a certain amount of material that they need to get through before the semester final in January. 
Teachers who teach AP classes have this pressure even more, since there are certain things that the students will encounter when they take the AP exam, that the teacher needs to teach them. AP classes are content heavy and it's important that students are prepared. 
Most teachers won't or possibly can't change their lesson plans just because many students will be out of town. 
"I don't change my lesson plan. We [teachers] have to be here, so I keep the plan I had," math teacher Mr. Reis said. 
There is also the factor that many many students do stay. Typically, at the most there are only a handful of students who aren't in class and adjusting for 5-6 students isn't necessarily fair to the rest of the class.
"I plan as if everyone is coming and if they miss it, then they miss it," said Ms. Case. "I don't want to give study halls or no lessons to the majority of the students who are still at school."
There are, though, a couple of things that teachers can do so that students are the least behind as possible if they do miss school for the holiday breaks. 
"If I have a test planned for the week before a break, I will try to make it earlier in the week instead of Thursday or Friday," said Mr. Reis. 
Many teachers find it useful to plan in advance. 
"I create a buffer before the school year starts because I know there will be some weeks where many students are missing. When I am thinking about how many weeks I have in the year to go through all the material, I subtract a couple of weeks for this reason," Spanish teacher Srta. McManamon said. 
School absences can truly affect a teacher's plans and students' learning. Knowing all the material to be prepared for final exams and possible AP tests is a student's prerogative. 
About the Contributor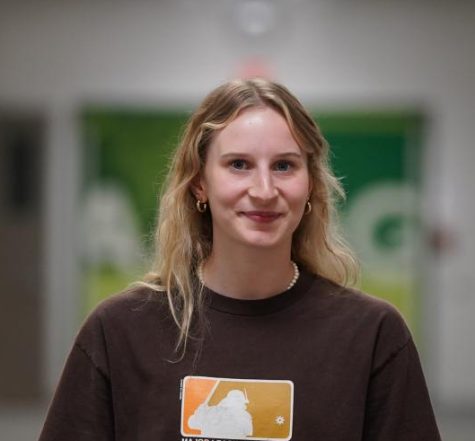 Veronika Lizier-Zmudzinski, Staff Writer
Half Italian, half Polish witty Jesuit High School senior Veronika Lizier-Zmudzinski has
joined the journalism world. She loves to write on controversial topics, fashion, life at Jesuit, and
anything European. Her wit will keep you laughing, her sense of style will inspire you, and her
unapologetic take on today's society and politics will broaden your perspectives. Veronika loves
to cook pasta, travel the world, hangout with friends, volunteer at the Blanchet House, and dance
ballet. She has been dancing since she was three and performing on stage has become one of her
favorite things. She is now excited to perform as a journalist. She can not wait to meet new
people, conduct interesting interviews, and keep the Jesuit community up-to-date with
everything going on. Veronika is ready to gain so many useful skills from diving into the world
of writing.