Mic'd Up Ep 2: JV2 Green Basketball with Ava Fricke
About the Contributor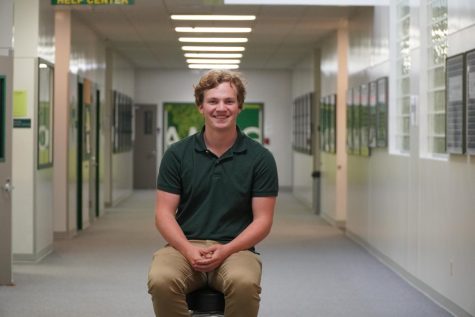 Clark Vowels, Executive Director, JCTV
Clark Vowels
is a Senior at Jesuit High School and
reports for the Jesuit Chronicle. He
has been pursuing videography and filmmaking for 6 years. When he was in 6th grade he took a
media studies course where he learned the fundamentals of videography and video editing. This
sparked a passion for video and he has continued to build his skills by becoming proficient in a
plethora of film and photo editing software. Recently, he has taken on the role of Executive
Director of JCTV, where he helps produce varsity sports broadcasts for Jesuit. Outside of school,
you will usually find Clark camping, mountain biking, skiing, and surfing in the beautiful pacific
northwest. This year he is particularly interested in broadening Jesuit Media's video journalism,
offering more ways to access stories from our team of writers. Clark also has played Football for
Jesuit through his Junior year, played guitar in the Jazz band for all 4 years of high school, and
continues to participate in Tech Theatre for every drama production. Clark hopes to build a solid
resume of videos to help him pursue his dream career of becoming a videographer for Red Bull
marketing.