PODCAST: The Sader Sound, ep. 3: Albums for Winter
The holidays have passed, but wintertime is far from over. Here are our picks for the perfect albums to accompany the winter season:
Tanisha Chetty's Picks
Vespertine – Björk
The ambient electronic production on this 2001 experimental pop album creates a beautiful glittery, winter aura. Björk's unique and haunting vocals are really what makes this my quintessential winter album, managing to be both breathy and dynamic. This album is best enjoyed with a warm drink on a cold day.
Key Track: Cocoon
Guard Dog – Searows
Despite only being released in September 2022, Searows' debut album Guard Dog has already managed to cement its place in my heart as a go-to indie folk album for winter. Perfect for fans of Phoebe Bridgers and Leith Ross, this raw and heartfelt singer-songwriter record reminds me of thick sweaters and soft smiles. Searows is also based in Portland, so this album is essentially tailor-made for PNW winters.
Key Track: Roadkill
Dummy – Portishead
Released in 1994, Dummy is Portishead's most famous album. . This album was released to much critical acclaim, and is widely regarded as the project that popularized the trip hop genre. The hip hop and electronic production elements create a meandering, bluesy mood that feels more relaxed than sad, making this album perfect for kicking back during the winter season.
Key Track: Glory Box
Luminol – Midwife
Desolate, barren ambient music is one of my favorite things to listen to during the winter, and Midwife's 2021 album is a prime example. While similar to other great artists such as Grouper and Have a Nice Life, Midwife crafts a surprisingly unique vibe that allows the crush of distorted guitars and hazy vocals to shine. The shoegaze and metal influences make this album perfect for fans of Men I Trust who are looking for something a little grittier.
Key Track: God Is a Cop
Disintegration – The Cure
While perfect for any time of year, the gothic rock and post-punk genres feel particularly wintery. Robert Smith's distinctive voice adds a beautiful chill to the warm, comforting sounds of the guitars and drums. This 1989 album also includes some of The Cure's most well-known songs, like "Lovesong" and "Lullaby." (And for the record, The Cure is undeniably better than The Smiths.)
Key Track: Last Dance
Beach House – Beach House
Beach House's debut self-titled album is packed with glimmering electronic production that evokes images of the pale sun peeking through frosted branches. Lead singer Victoria Legrand croons flowing melodies over eerie instrumentation, imbuing this album with a cinematic feel. Although Beach House's other albums such as Depression Cherry and Bloom are undoubtedly more popular than their self-titled, this album is definitely worth a listen.
Key Track: Auburn and Ivory
Grace – Jeff Buckley
Jeff Buckley's voice sounds like honey and feels absolutely transcendent. Touching on themes of love and loss, this alternative rock album released in 1994 remains fresh and captivating in the modern day. The album's grand yet tender sound makes it an ideal soundtrack for a moody winter night. Buckley's stunning cover of Leonard Cohen's "Hallelujah" is also included in this album.
Key Track: Lover, You Should've Come Over
Nolan Petrin's Picks:
Can't Buy a Thrill – Steely Dan
Steely Dan was founded in 1971, and their first album "Can't buy a thrill" in 1972 established their dominance in the jazz rock scene, Selling over 40 million albums. VH1 ranked them 82 out of 100 best artists of all time.
Key Track: Only a Fool Would Say That
Foreigner – Foreigner
A story goes that when Mick Jones had assembled his new band, it was split equally with members from both USA and Britain, so he pushed for the name "Foreigner." Their debut album was self-titled, and shaped them to be one of the most influential rock bands during the late 70s. The album peaked at number four on Billboard 200 for 10 weeks. This album features back to back hits such as "Cold as Ice," "Headknocker," and "Woman oh Woman." The hard hitting rock music pairs with catchy, but deeply meaningful, pop lyrics.
Key Track: Headknocker
The End – Three Six Mafia
The End was released in 1996 and is Three Six Mafia's third album. Sticking with their familiar Memphis rap sound, Three Six produced another banger album that is very similar to their debut "mystic Stylez" following their ominous Memphis style with outrageous and vulgar lyrics. Paired with graveyard beats and creepy synths. This album established Three 6 mafia's position as king of horrorcore and the kings of Memphis rap. Featured on this album is Gangsta Boo, who I personally really enjoy, but many fans think she may have ruined the album by rapping too much about killing and trying to be "hard" etc.
Key Track: Walk Up 2 Yo House
Mother Nature's Son – Ramsey Lewis
Was released in November of 1968 right after the Beatles released the original album. The cover was recorded live with the Chicago Symphony Orchestra with Lewis playing the piano. My favorite parts of this album include Ramsey Lewis' beautiful piano composition paired with jazzy orchestral undertones.
Key Track: Cry Baby Cry
White Christmas – The Drifters
The Drifters' "White Christmas" was recorded by a Black band, contrary to what most people know as "The Drifters" —a different jazz band in the 1960s that gained more popularity, when the original drifters were all fired one night in 1958 at the Apollo theater. "White Christmas" written as a soulful version of Bing Crosby in 1942, and inspired by The Ravens' version in 1948. The track was largely appreciated by the Black community until 1990 when it was used in movies such as 1990 home alone and 1994 the Santa clause, making it a Christmas radio station staple.
About the Contributors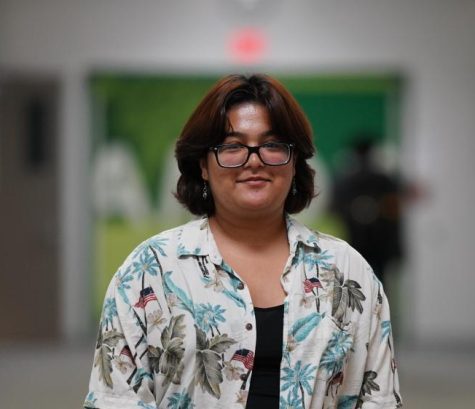 Tanisha Chetty, Staff Writer & Podcast Producer
Tanisha Chetty, a senior at Jesuit High School and first-year contributor to the Jesuit Chronicle, is
excited to branch out and experiment with new journalism skills. While she doesn't have any formal
journalism experience, she enjoys critically engaging with the community around her, and she holds a lot
of love and excitement in her heart. Tanisha is a student leader of both ethics bowl and book club and
participates in Jesuit's Chamber Choir. She has a dog named Jupiter. Her go-to coffee shop order is an
iced chai latte, but her incredibly charming and humorous personality rarely needs the caffeine
supplement. In addition to writing, Tanisha loves all things music, movies, and books. She hopes to write
articles about interesting media, social issues, and events within the Jesuit community.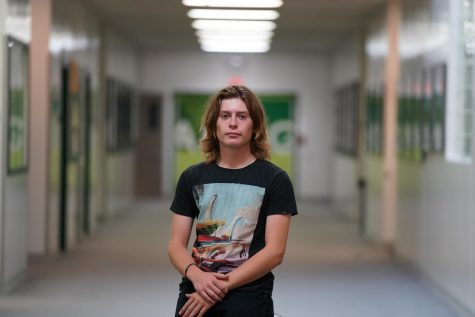 Nolan Petrin, Staff Writer & Photographer
His name is Nolan Petrin, he is an amature photographer who is excited to work with others in
creating high quality stories. His aspiration for photography only started last year, enrolling in Mr.
Falkner's photography class. His passion for photography grew as he began integrating it into
his own hobbies. Stories he wants to write are news stories around the school and getting
interviews from staff on policy changes. He is also interested in following niche clubs and
sporting events that many of the Jesuit community may not know about. His favorite
photoshoots have been on the water at sailing regattas, and at the beach while surfing. Sailing
photography has become a growing hobby of his, taking out boats single-handedly on the
Columbia to get photos of sailboats racing on a course. Nolan hopes to make an impact through
his voice and pictures he produces, creating emotion off of excitement.