PODCAST: Ep. 2 Sader Scoop – Slay or Nay
As 2023 begins, we see the theme of "new year new me" flow in, pushing many to adapt to new fashion trends. However, are these trends slays or nays?
Holiday lists for this season were filled with some of these hot trends, like baggy and low waisted pants. 
Senior Brynn Ensminger commented in the podcast, "These pants can look really good when worn properly."
Along with the baggy and low waisted style being an absolute hit, mini UGG boots have also been a winter boot essential. These slay's are worn to school, work, or even on your couch at home, as they feel like a warm hug on your feet!
Fellow senior Skylar Bordonaro, fellow co-host of Ensminger, said, "UGGs are definitely worth the investment as they last for a while and add to any outfit".
There were many other slays that were mentioned throughout the episode, like corset tops, fold over pants, professional style, and ear muffs. But with every slay, there were also some fashion nays. 
Leading the way, dad sneakers were a trend that we are hoping would have been left in 2022, but have rather landed on the top of our nay list. Additionally, body chains, the trending accessory many people are adding to their outfits to add a little sparkle, were also not doing it for us. Some other minor nays were hunter camo and Crocs. 
We then debated over some trends that were in the middle of slay or nays, like denim on denim, as we agreed, "when worn right it can be a huge slay, but if worn wrong it is a huge nay". 
Overall the trends coming into 2023 were mega slays, however, there were also some trends we want to leave behind in 2022. 
About the Contributors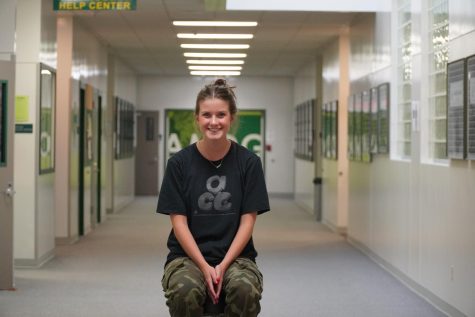 Brynn Ensminger, Staff Writer
B
ig-hearted.
R
eliable.
Y
outhful.
N
ice.
N
utty. All words to describe
Brynn
Ensminger. Brynn is a senior and will be joining the Jesuit media team for her first year. Brynn has always had a passion for writing, as she feels it is a wonderful way to express herself. She is most passionate about writing pieces on the issues many teens face, in hopes of connecting students with one another. Her experience in understanding teens comes from living with her three brothers. Brynn has two older brothers who graduated from Jesuit in 2021, as well as a younger brother who is a freshman. Along with talking about the struggles of high school, Brynn hopes to be the voice of one of Jesuit's podcasts, as she loves to chat! Discussing celebrity, school or any other drama, she is here for it. When she's not in the classroom, you can find Brynn playing soccer, lacrosse or even singing some karaoke. Although she's not the best singer, she sure knows how to put on a show! Brynn looks forward to learning more about media and further developing her leadership, inquiry, and communication skills.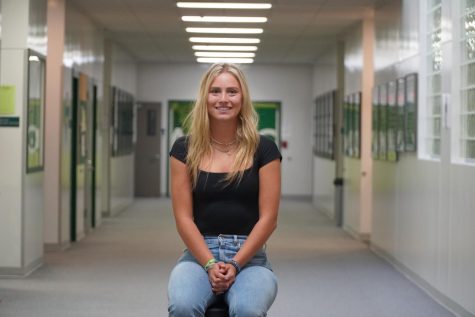 Skylar Bordonaro, Staff Writer
Skylar Bordonaro is the youngest child coming from a family of five. From being the youngest
child, Skylar learned a thing or two about patience and hard work to prove herself. She also
learned how to blaze her own trail and follow what she loves. This is what drew her to
journalism. Wanting to do her own thing led her to journalism and writing. She loves the art of
expressing herself through writings. In her writings, Skylar explores topics that have a sense of
humor such as the debate of cinnamon roles at Jesuit or if your horoscope is really comparable
with others. Skylar also touches on subjects that can help the world and community, such as
doing a mental health column. Outside of school, she enjoys hiking, drinking matcha at The
Coffee Shop, yoga, and reading. She does activities that include a mix of being an introvert and
extrovert. Lastly, Skylar has a huge love and passion for animals.