VIDEO: Faculty Spotlight on Mr. Massey
Mr. Massey has been a constant teacher, coach, mentor, and friend in the Jesuit community. Matias Crespo and Jack Eckhart recently caught up with him in his classroom to better get to know his story. Videography by Matias Crespo and Jack Eckhart Editing by Matias Crespo.
About the Contributors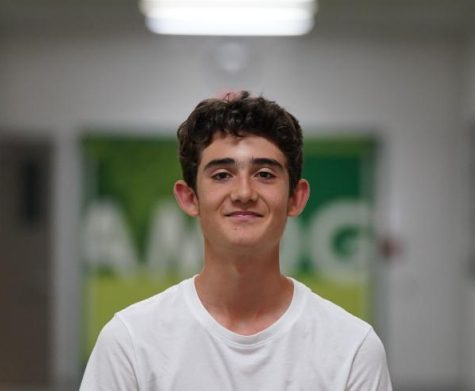 Matias Crespo, Staff Writer & Videography
I am a sixteen year old Junior at Jesuit who has a passion for videography and Journalism. I am interested in writing about sporting events and big changes on campus. I would love to write about all the athletic accomplishments in our school, and inform everyone on the statistics and big moments of the game or match. I am also interested in writing about the changes made on campus for this school year, and how it will impact our students in a positive way. Getting the opportunity to interview some of the top decision makers on campus would be a great way for the students to feel more connected with their school. Regarding my hobbies outside of school, I love videography. For many years now I have found a passion for filmmaking of various forms of content like short films, travel videos, documentaries, and so much more. I have started to help with video content for Jesuit, along with co-lead film club at our school. I love exploring the outdoors and going camping with my friends and uncle. I have camped all over the state of Oregon, and absolutely love getting the chance to disconnect from the world for a weekend. Camping is a very relaxing and spiritual experience for me, because I feel close to mother nature and love being with the people I enjoy. I think I am a pretty comedic person, and love to make people laugh. Nevertheless I am a hard worker and love to see positive results.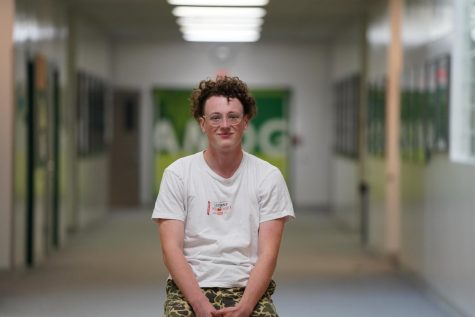 Jack Eckhart, Staff Writer & Videography
Jack Eckhart is currently a Senior attending Jesuit High School, and an experienced digital content creator. In his free time Jack enjoys visiting local record stores, thrifting, and traveling the world with his family. Along with these hobbies Jack has also helped lead the Social Justice Union at Jesuit for the past two years, and is very interested in issues pertaining to social justice. He has edited amateur home videos for years, and began editing in his broadcast journalism class during junior year. During his time in broadcast journalism he joined JCTV, the student run broadcasting network, where he provided color commentary for an array of sports at Jesuit High School, along with producing digital content to display during sports broadcasts. While also working on JCTV Jack found a passion for scripting, filming, and editing. This passion culminated in a five minute documentary he created about the bustling Portland hip hop scene. This year he hopes to continue providing color commentary on JCTV broadcasts, while also producing a narrative that highlights the diverse student body that attends Jesuit. By the end of his time at Jesuit Media Jack hopes to expand his field of expertise into publishing formal written articles, and starting a podcast.