PREVIEW: The Wizard of Oz- A Musical Mainstage
Jesuit's musical production, "The Wizard of Oz" premieres February 23-March 6th, featuring dozens of student actors, technicians, and costume designers. 
The musical is an adaptation of the classic movie, using the same name that was initially released in 1939. There are some changes from the movie to the musical.
"We're doing a very direct translation of the movie to the stage; it's got all the original songs, themes, but it also has an additional number that was originally cut from the movie," said Kekoa Doswett, actor in the musical. "On stage, it's doing a very good job in paying homage to the movie but also keeping true to the sense of theater and that sense of live stage production."

Technical elements of the show have been pioneering a new form of stagecraft to be used in the production.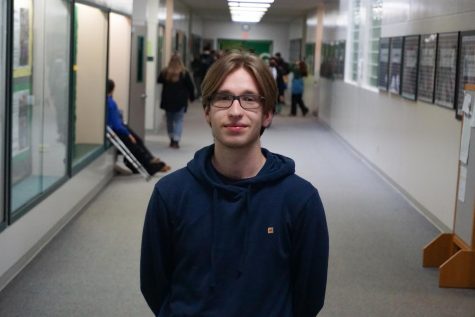 "We're going to have multiple flying rigs for the show, which is something that we haven't done before in the past. They're going to allow us to fly different set pieces and actors up and across the stage," said Stage Manager Eli Parks. "We did this before in Spongebob, but it was really low scale. We only had one line, and it was used for a limited amount of time."
The Wizard of Oz is Jesuit's primary production of the year, with the largest cast compared to any other production this year. 
"This is one of the plays that has a really large ensemble. It can be difficult because there are so many roles, but in the end, it's worth it to see it all coming together. It can be hard to get a hold of at times: just because of how big it is," said sophomore actor Keegan DeMerell.
While the premiere is still weeks away, student actors and technicians are hard at work at both establishing a community with each other, and preparing for the imminent release.
"I'm really excited about all the production and set building we've been doing," said tech theater student Eliyas Begleries.
As for any sneak peaks behind the curtain, actor Michael Nguyen gave this preview.
"Be on the lookout for people flying in and out of random places, a lot of monkeys making a lot of sound and wonderful cast and musical," said Nguyen.
About the Contributor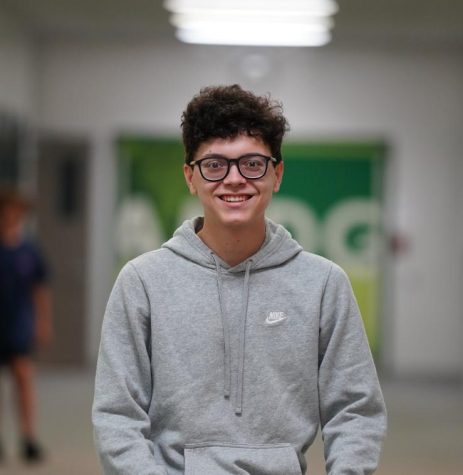 David Reynaud, Staff Writer
A senior at Jesuit High School,
David Reynaud
strives to document the overlooked students at Jesuit. His writing focuses on history, drama, and more. In addition to working at the Jesuit Chronicle, is a member of Jesuit's Chess Team. His favorite media outlets are
Vice, The New York Times, Vox, and the Jesuit Chronicle
. David spends his free time reading, playing games with friends, and listening to podcasts. David hopes to improve his writing skills, and major in Education at University of Oregon, and pursue a career in teaching.