Community Celebration Assembly: A Preview
Jesuit's Community Celebration Assembly has been a fixture for years, even during the pandemic, and preparation has already started by students and faculty for this year's assembly.
Amanda Montez, the Director of Diversity, Equity, and Inclusion is coordinating the assembly, along with Social Justice Week as a whole.
"[The Community Celebration Assembly] originally morphed out of Social Justice Week years ago," Montez said. "It's really a way that we can celebrate our community. It's meant to be coming together through dance, spoken word, song, any other sort of performance that highlights people's identities."
Student participation has started early, with the assembly being held on March 16th. The majority of the performances are organized by student unions, but there is a growing number of individual performers. 
Sophomore Nikita Chincholkar is one of the student organizers, representing the South Asian Culture Club.
"Each club or student union [is] doing a dance. There's also a few solo dances that are being done to represent their cultures," Chincholkar said. "For a lot of clubs, dancing is a lot easier than singing or doing a different representation of their culture. Most cultures have a traditional dance that's a big part of their culture, so it's a really good way to show off a little bit of your culture."
Senior and Class President Rohan Varma is also participating in the assembly.
"The assembly is really important because it lets us express ourselves in our own way, whether it's dance, speaking, song, anything," Varma said. "You don't really know a lot about everyone's culture, and being able to see it first hand is an amazing thing, in my opinion."
Timing has been critical for organizers, with just one hour in the assembly to fit over 75 students. Sophomore Phebe Vichique-Villegas is another student organizer for LSU (Latino Student Union). 
"We all agreed to use specific times and stick to them, so each performance is usually 5 minutes or less, depending on group size," Vichique-Villegas said.  It gives us enough time to perform and show our side of our culture."
Group performances are a fixture in the assembly, but this year, significant numbers of students have entered to undergo individual performances.
"In the past, it's predominantly been a dance focus, with a lot of sharing culture and identity through dance," Ms. Cruz, Associate Director of Diversity, Equity, and Inclusion said.  "Slowly, that's been shifting. This year, I've heard of a lot more solo performances, with people stepping out of their comfort zone and presenting themselves in their identity and views."
About the Contributor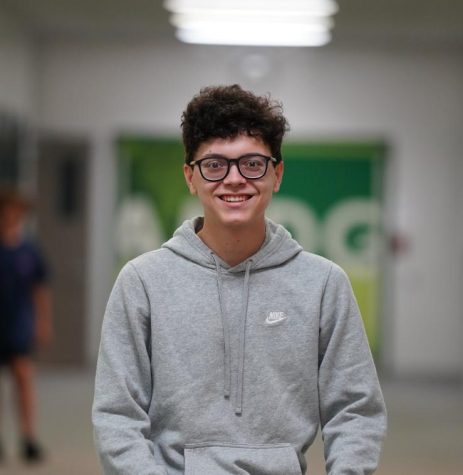 David Reynaud, Staff Writer
A senior at Jesuit High School,
David Reynaud
strives to document the overlooked students at Jesuit. His writing focuses on history, drama, and more. In addition to working at the Jesuit Chronicle, is a member of Jesuit's Chess Team. His favorite media outlets are
Vice, The New York Times, Vox, and the Jesuit Chronicle
. David spends his free time reading, playing games with friends, and listening to podcasts. David hopes to improve his writing skills, and major in Education at University of Oregon, and pursue a career in teaching.