PODCAST: The Sader Sound, ep. 4: The Sound of Clark Vowels
About the Contributors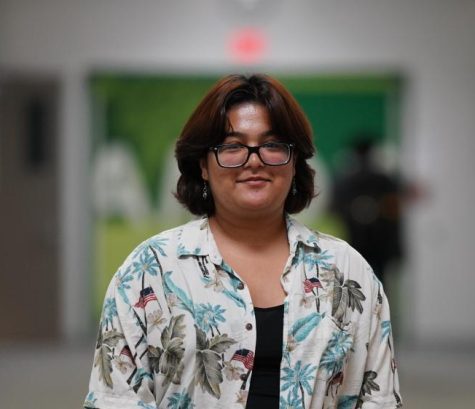 Tanisha Chetty, Staff Writer & Podcast Producer
Tanisha Chetty, a senior at Jesuit High School and first-year contributor to the Jesuit Chronicle, is
excited to branch out and experiment with new journalism skills. While she doesn't have any formal
journalism experience, she enjoys critically engaging with the community around her, and she holds a lot
of love and excitement in her heart. Tanisha is a student leader of both ethics bowl and book club and
participates in Jesuit's Chamber Choir. She has a dog named Jupiter. Her go-to coffee shop order is an
iced chai latte, but her incredibly charming and humorous personality rarely needs the caffeine
supplement. In addition to writing, Tanisha loves all things music, movies, and books. She hopes to write
articles about interesting media, social issues, and events within the Jesuit community.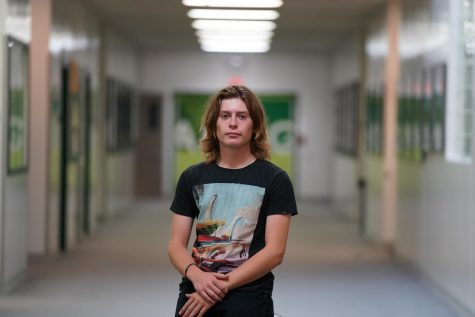 Nolan Petrin, Staff Writer & Photographer
His name is Nolan Petrin, he is an amature photographer who is excited to work with others in
creating high quality stories. His aspiration for photography only started last year, enrolling in Mr.
Falkner's photography class. His passion for photography grew as he began integrating it into
his own hobbies. Stories he wants to write are news stories around the school and getting
interviews from staff on policy changes. He is also interested in following niche clubs and
sporting events that many of the Jesuit community may not know about. His favorite
photoshoots have been on the water at sailing regattas, and at the beach while surfing. Sailing
photography has become a growing hobby of his, taking out boats single-handedly on the
Columbia to get photos of sailboats racing on a course. Nolan hopes to make an impact through
his voice and pictures he produces, creating emotion off of excitement.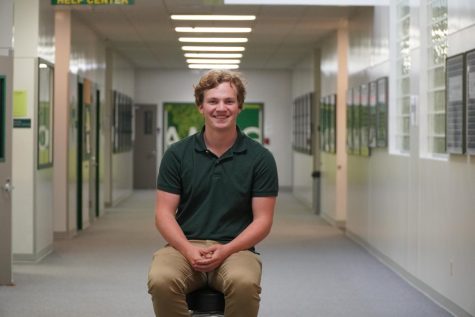 Clark Vowels, Executive Director, JCTV
Clark Vowels
is a Senior at Jesuit High School and
reports for the Jesuit Chronicle. He
has been pursuing videography and filmmaking for 6 years. When he was in 6th grade he took a
media studies course where he learned the fundamentals of videography and video editing. This
sparked a passion for video and he has continued to build his skills by becoming proficient in a
plethora of film and photo editing software. Recently, he has taken on the role of Executive
Director of JCTV, where he helps produce varsity sports broadcasts for Jesuit. Outside of school,
you will usually find Clark camping, mountain biking, skiing, and surfing in the beautiful pacific
northwest. This year he is particularly interested in broadening Jesuit Media's video journalism,
offering more ways to access stories from our team of writers. Clark also has played Football for
Jesuit through his Junior year, played guitar in the Jazz band for all 4 years of high school, and
continues to participate in Tech Theatre for every drama production. Clark hopes to build a solid
resume of videos to help him pursue his dream career of becoming a videographer for Red Bull
marketing.