Junior Shree Wins Aspirations in Computing Award
In early February, junior Nesara Shree won the Aspirations in Computing Award, an honor for advancement and ambition in the computer science field.
The award, from The National Center for Women & Information Technology, focused on her work on the intersection between artificial intelligence and humanity, and using technology for societal good.
"I'm equally focused on the technology aspect as well as making it equitable and making[Technology] education accessible," Shree said.
Shree started in elementary and middle school with robotics.
"I was the lead of the software team, which [Used] Java and really simple Python stuff," Shree said.
She later grew more into the computer science field on her own time.
"I started self teaching and learning through online courses at Coursera and taking summer programs and things like that, to further my knowledge in AI specifically," Shree said.
When applying for the award, the organization takes a holistic approach to the award process, with teacher recommendations and an essay.
"[They] ask you about both the projects you've done, your experience with technology, but also your aspirations," Shree said.
Some of the projects that she is working on are on AI ethics, as well as improving Search and Rescue in the Pacific Northwest.
However, the award is also primarily focused on the aspiring aspect of the person.
"It's very much about the individual and what they see themselves doing with technology in the future," Shree said.
The hardest part about the selection process was the essay section, because it was so short.
"It's only 250 words or something that you need to express your whole story in," Shree said.
For the future, Shree plans on continuing her ongoing projects, as well as starting new research.
"I recently discovered a passion for the intersection between AI and biology together, and both of those for societal good," Shree said.
According to their website, Aspirations in Computing is focused on people who identify as women, genderqueer or nonbinary, and award winners are connected to a thousands strong community of people in the computer science field.
About the Contributor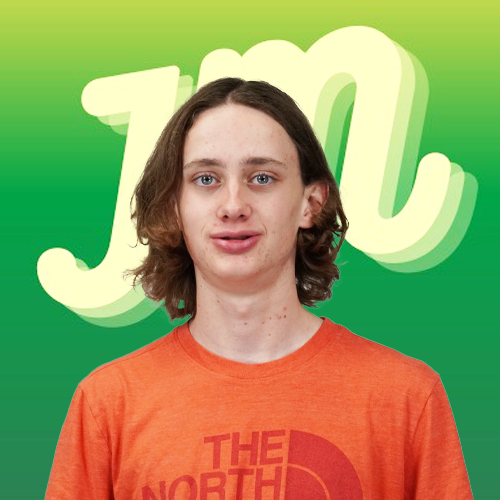 Seamus McCarthy, Lead Writer
A senior at Jesuit High School, this is
Seamus McCathy's
second year in Media Production, and he is excited to continue writing and producing media. He has been writing since elementary school, but was really inspired to become a journalist by the Media Production class. He enjoys writing about politics and school events, and aspires to work as a journalist through and after college. When not at school, he is running, fencing, or walking his four-year-old dog. He lives in Portland with his parents, brother, and the aforementioned furry companion.