Is #BookTok Encouraging Teen Reading?
There's a new book club dominating the nation— on TikTok. 
#BookTok has over 29.1 billion views on TikTok, and the trend has also spread to include #Bookstagram on Instagram. These hashtags are home to growing online communities that highlight certain books to read, different analyses of these books, and even aesthetic annotating videos. Popular bookstore Barnes & Noble has even dedicated a BookTok section to its store that displays BookTok fan favorites.
So, are Jesuit students joining in on this online book craze? 
Reading has been a long time favorite pastime for senior Alessandra Savarese.
"I read practically every day and kind of just read whenever I want to," Savarese said. "I don't view it as a chore."
Savarese found connection with other readers through BookTok.
"I've definitely seen a rise of readers in the Jesuit community as a result of BookTok's influence," Savarese said. "It's been fun to discuss books with more people."
What could be the problem?
Since BookTok primarily showcases romance and drama novels, some critique the lack of diverse reading options it promotes.
"I think people can get easily influenced by the opinions on social media," Savarese said. "I've had to find a balance of appreciating the recommendations I see on BookTok, but also challenging myself to go out to bookstores and seek out books that pique my personal interests."
Junior Nesara Shree is another avid reader, and she has been introduced to new genres to read through BookTok. 
"I see a lot of common tropes on BookTok," Shree said. "In general, it influences the kind and style of books I like more than a specific book."
Sophomore Sophia Rana agrees.
"I see a bunch of books that look interesting on BookTok a lot," Rana said. "I haven't read some yet, but I really want to." 
Similar to Savarese, however, Shree thinks teens should also consider different means than BookTok to further their reading.  
"I think it's also important for young adults to be influenced to read books with varying perspectives that help us understand the world better," Shree said. 
While junior Connor Gewant enjoys reading outside of school, he is not familiar with BookTok.
"I usually find books I want to read through talking to my brother or friends about recommendations, and then I look for books similar to ones I've enjoyed in the past," Gewant said.
BookTok is one of many platforms that can teach adolescents the benefits of reading for pleasure. 
"I think BookTok is a perfect place for introductory readers," Savarese said. "But overall, I love that reading is being spotlighted on social media."
About the Contributor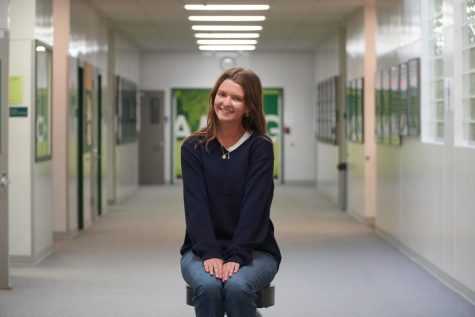 Lauren Herrick, Editor in Chief
Senior Lauren Herrick is a returning student from Journalism and a member of the editorial
board this year. Lauren enjoys producing feature and opinion pieces, collaborating with the team
to lead the development of the online and print paper, and enhancing her passion for the craft of
journalism through incorporating technology such as podcasts— check out the Sader Scoop,
which she co-founded and edits. When she's not writing, you can find her reading the
Wall
Street Journal
or listening to NYT's The Daily. Outside
of journalism, Lauren enjoys practicing
yoga, part-time baristing at a local cafe, spending time exploring Oregon with her friends, and
listening to a lot of country music. She's excited to help lead the Jesuit media program and
explore topics more in depth during her second year of the program.