PHOTO STORY: 2023 Student v. Faculty Basketball Game
About the Contributor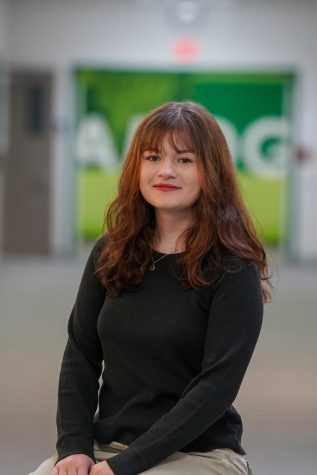 Ryan Sena, Staff Writer
A senior at Jesuit High School and a new, experimental writer, Ryan Sena is eager to
write about upcoming events at Jesuit, cover creative art-related activities, and introduce Jesuit to
new ideas and voices. Furthermore, she is not solely interested in journalistic writing, but she
also finds enjoyment in creative writing and musical analysis. Her interest in writing has grown
throughout the past several years. Not only is she fond of writing, but Ryan also appreciates and
adores all things art, ranging from photography to music to theatre. In addition to these subjects,
Ryan enjoys spending her free time working on her photography, creating art, and finding new
music to listen to. Photography is one hobby that she is very passionate about, especially when it
comes to pictures of nature and the sky. She loves to watch and listen to the rain, the clouds, and
the snow; the calming winter season is something she looks forward to every year. Overall, Ryan
hopes that in her writing journey, she will discover new opportunities, people, and ideas to help
her and her peers at Jesuit grow.