Spring Sport Preview: Women's Lacrosse 2023
The Jesuit Women's Lacrosse team prepares for an exciting season where they will work to continue their ongoing success. After winning the state championship game against Lake Oswego High School last year, the Crusaders hope to have yet another incredible season.
There is an extraordinary group of athletes that make the team. Many of which will continue to play in university.
Senior Sydney Kim is committed to continue her lacrosse career at Tufts University.
Sydney Partovi, a senior, is committed to UC Berkeley.
Piper Daskalos will play at Johns Hopkins University.
Mason Young is committed to Chapman University
Jordan Hoffman is committed to Smith College.
Coach Lauren Blumhardt has coached the women's lacrosse program for four years. Blumhardt led the Crusaders in an extremely successful season in 2022, going completely undefeated. The team hopes to mimic this success once again this spring.
Senior Brynn Ensminger is excited for the upcoming season.
"The goal for the team is to continue to mold and build our foundation for another successful season, where we will hopefully win state again, " Ensminger said.
About the Contributor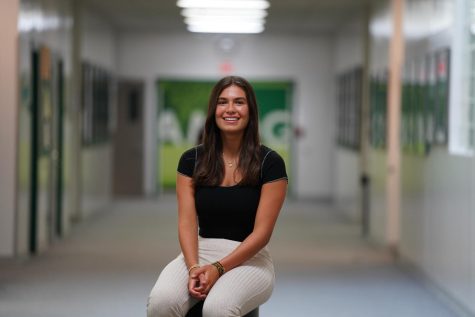 Alex Hawes Silva, Staff Writer
Alex Hawes Silva is a seventeen-year-old, Mexican-Canadian, student at Jesuit High School. Despite
her North American background, she spent the majority of her childhood living in Asia. For over
a decade, she lived in China, Singapore, and India. It was in those places that Alex first
discovered her love for journalism. In countries that were constantly buzzing with newsworthy
events, Hawes was enthralled by the hum of it all and was eager to share. What started with
writing in a journal every night turned into a passion that has seeped into every facet of her life.
Hawes often works in broadcast journalism, by announcing sporting events and editing film. She
has also created podcasts, articles, and put together a documentary on climate change. She
hopes to begin writing about global and cultural events as well as sports. In addition to
journalism, Hawes also enjoys playing soccer, camping, and traveling.