The Interconnectedness of Homelessness and City Planning
94 percent of Oregon voters called homelessness "a very big problem" in Portland. But what if there was a way to quell voters' concern while developing the city into a welcoming place for everyone? 
This is where city-planning comes in. 
"City-planning" in its own form began around the pre-classical era (800-500 BCE), where some, but few, cities were built with specific strategies and design in mind. Most other cities and settlements grew naturally throughout time and as migration patterns suited. It wasn't until the end of the industrialist era and through the progressive era (1890-1920) where detailed and purpose-oriented city-planning became a central focus of city creation. 
Portland was created with an aesthetic design in mind, one that utilized the green landscape and the Willamette River. Concerns of displacement and homelessness were not on the fore-front of Portland's city-planners minds. 
Now, the mindset has shifted, with current city planners needing to follow regulations that limit displacement of individuals and communities.
"We look into possible displacement before making a building decision," senior planner for Portland's Bureau of Planning and Sustainability, Morgan Tracy, said. 
The city of Portland has also taken proactive steps to help the homeless community, specifically with The Shelter to Housing Continuum Project.
"This project focused on creating mixed use housing, which is more attainable than a typical single family home. These ranged from tiny houses on wheels or community shelters," Tracy said. "It was about looking into expanding where this housing could be."
But, in reality, there is a limit to what city-planning can do for this crisis. Planners often find restrictions and limits. 
"There are costs for the projects that would be beneficial for the houseless community. The big one is that the housing market is not willing to take a loss," Tracy said. 
This "loss" is creating homes with very little, none, or negative profit. Land, labor, and material costs are incredibly high, and the housing market is much more inclined to build homes or other buildings that will be sold for much more than would be attainable for individuals suffering from housing-insecurity. 
There have also been residents of Portland who have pushed back against the idea of creating mixed-use or affordable housing. But the opinions are changing throughout the city's community, and many more people want change for the homeless community. 
"On my way to and from school every day there is at least one person standing on the Ross Island Bridge asking for help," junior Poppy Prewitt said. "The city needs to help with housing. We all have a right to life and people suffering from homelessness aren't having their basic needs met."
Tracy believes voters and advocates can bring what city-planners want to do to the finish line by passing laws and being outspoken about the change they want to see. Alone, city-planners' resources are limited, but they can remove barriers that can lessen the cost of housing construction. 
People are anticipating some changes for the houseless community. 
"I think something definitely needs to be done, so I'm glad that Oregon's government is working towards progress," senior Mia Henninger said. 
Portland is thinking into the future with a couple of plans in mind. 
First, Oregon's new governor, Tina Kotek, has created a $130 million plan which allocates most of the money to finding new homes for homeless individuals or families and assisting with rent. 
Portland's mayor, Ted Wheeler, has also written-up a $27 million plan for alleviating suffering for the homeless community, with a plan to create 4 large temporary-housing shelters. These will be semi-permanent structures, such as tiny homes. 
Oregon's government wants change for the houseless community, but they also recognize the importance of getting to the root causes of homelessness. 
Wheeler, in a released video statement, stated that the issue can not be solved by simply creating new homes and structures—many individuals need assistance with their mental health, possible addictions, and finding employment.   
Morgan Tracy and other city planners agree with this sentiment. 
"Just building structures won't get at the root cause," Tracy said. "Someone in a leadership position needs to take a risk to solve the crisis. There is more than just a lack of homes."
About the Contributor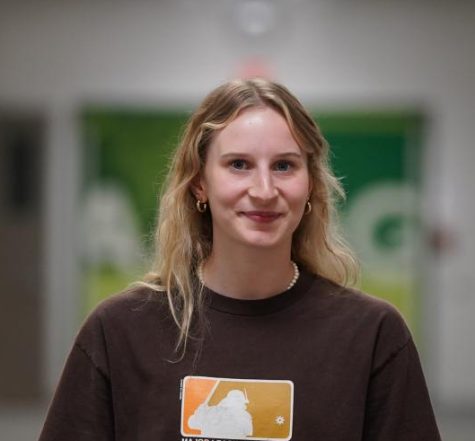 Veronika Lizier-Zmudzinski, Staff Writer
Half Italian, half Polish witty Jesuit High School senior Veronika Lizier-Zmudzinski has
joined the journalism world. She loves to write on controversial topics, fashion, life at Jesuit, and
anything European. Her wit will keep you laughing, her sense of style will inspire you, and her
unapologetic take on today's society and politics will broaden your perspectives. Veronika loves
to cook pasta, travel the world, hangout with friends, volunteer at the Blanchet House, and dance
ballet. She has been dancing since she was three and performing on stage has become one of her
favorite things. She is now excited to perform as a journalist. She can not wait to meet new
people, conduct interesting interviews, and keep the Jesuit community up-to-date with
everything going on. Veronika is ready to gain so many useful skills from diving into the world
of writing.