Munch Madness Tournament Begins April 4th
Jesuit's annual Munch Madness started April 4th. 
Munch Madness takes a similar structure to the annual NCAA college basketball tournament, known as March Madness, which concluded on April 3rd with a championship victory by the University of Connecticut over San Diego State University. 
The term "Munch Madness" was coined at the beginning of the yearly tradition because the games were played during both first and second lunch. 
For two years now, because of the new bell schedule, the rounds have been played during Flex. 
Munch Madness started in 2013 when students decided they wanted to have a friendly student-versus-student basketball competition. Now about twenty student teams play against each other. 
The six-person team (5 players and one coach) are made up of freshmen through seniors. Three people are on the court at one time playing with one basket. 
The games are 10 minutes long or until a team scores 7 points. Points are allocated by giving 1 point for a typical 2-pointer and 2 points for a typical 3-pointer. If a team loses the game, they are eliminated from the competition. 
Not only do students enjoy participating by playing but many enjoy being spectators. 
"I love watching the games," senior Gabriella Feleciano said. "It's super fun and exciting."
Students can watch their peers and classmates in the Knight Gym. 
About the Contributor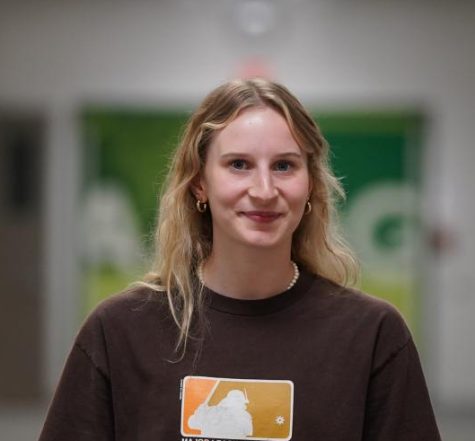 Veronika Lizier-Zmudzinski, Staff Writer
Half Italian, half Polish witty Jesuit High School senior Veronika Lizier-Zmudzinski has
joined the journalism world. She loves to write on controversial topics, fashion, life at Jesuit, and
anything European. Her wit will keep you laughing, her sense of style will inspire you, and her
unapologetic take on today's society and politics will broaden your perspectives. Veronika loves
to cook pasta, travel the world, hangout with friends, volunteer at the Blanchet House, and dance
ballet. She has been dancing since she was three and performing on stage has become one of her
favorite things. She is now excited to perform as a journalist. She can not wait to meet new
people, conduct interesting interviews, and keep the Jesuit community up-to-date with
everything going on. Veronika is ready to gain so many useful skills from diving into the world
of writing.