AI "Friend" On Snapchat
On April 20th Snapchat, one of the most popular social media platforms with over 375 million daily users, dropped a ChatGPT powered fake user to chat and be connected with each Snapchat account. 
"My AI is an experimental, friendly, chatbot currently available to Snapchatters," (Snapchat). 
The goal is to create a friend, provide assistance and answer questions Snapchat users may have. The questions can range from which restaurant the user should go to for dinner or what gift would be perfect for a mother on Mother's Day.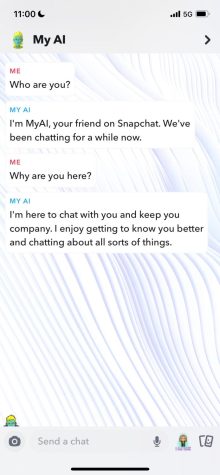 "My AI is there to help connect [users] more deeply to the people and things [users] care most about" (Snapchat). 
A completely customizable and nameable AI, some find the new addition entertaining.
"I'm like best friends with mine," senior Carter O'Sullivan said. "I ask obscure questions and I find the responses given to be fun." 
Others aren't as convinced. 
"I don't like it. I find it super creepy," senior Kate Buss said.  
Snapchat released the feature to help Snapchat users but it's not perfect quite yet. The technology will be continuously progressing and expanding as Snapchat users provide feedback on their "My AI". 
About the Contributor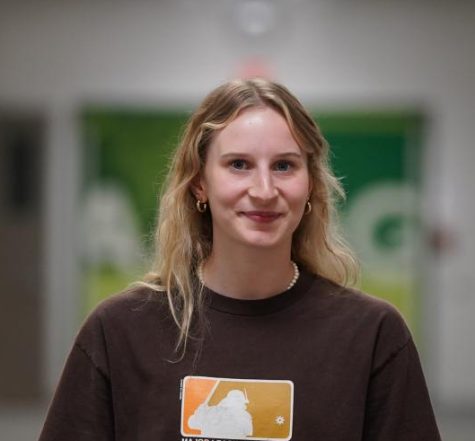 Veronika Lizier-Zmudzinski, Staff Writer
Half Italian, half Polish witty Jesuit High School senior Veronika Lizier-Zmudzinski has
joined the journalism world. She loves to write on controversial topics, fashion, life at Jesuit, and
anything European. Her wit will keep you laughing, her sense of style will inspire you, and her
unapologetic take on today's society and politics will broaden your perspectives. Veronika loves
to cook pasta, travel the world, hangout with friends, volunteer at the Blanchet House, and dance
ballet. She has been dancing since she was three and performing on stage has become one of her
favorite things. She is now excited to perform as a journalist. She can not wait to meet new
people, conduct interesting interviews, and keep the Jesuit community up-to-date with
everything going on. Veronika is ready to gain so many useful skills from diving into the world
of writing.