VIDEO: Jesuit Media Conversations: Dr. Jason Price
About the Contributors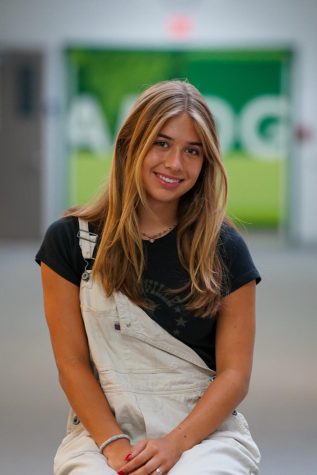 Kiley Feller, Staff Writer
Being born and raised in Oregon, Kiley Feller spends a majority of her free time out in nature. She loves the mountains where she skis every winter with her family and friends, the Oregon coast that she frequents with beach days and surf trips, and the many forests and lakes for hiking and swimming. She is interested in writing about the beautiful state that she lives in and how we can protect it. She is passionate about climate change and environmental conservation and wants to explore and write about Jesuit's part in that. If not exploring Oregon, Kiley loves spending time with her friends and her dog Coco. She additionally plays softball for Jesuit and is already looking forward to the next spring season.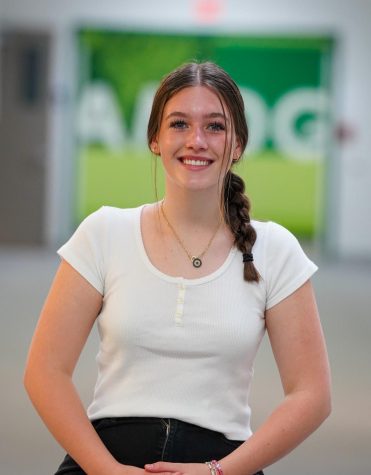 Soleil Scott, Staff Writer
Soleil Scott is a junior at Jesuit Highschool. Her friends would describe her as sarcastic,
hilarious, and a fast walker. In her free time she enjoys participating in Mock Trial. Her team
won Regionals last year and went to state. Other activities she enjoys are Green Team, baking,
and Golf. But her favorite activity of all is listening to music. Music is her therapy and source of
expression. Whenever she listens to music, she can find that sense of relaxation and happiness.
She enjoys any kind of music but her personal favorite at the moment is reggae. This is her first
year of any sort of journalism and she is very nervous but open to the new things she will be
exploring. Soleil thinks that writing is not her strongest suit; however, she is excited to interview
people from Jesuit High School. A fun fact about Soleil is that she was born in New York City
and hopes to go back East for college. Her dream job would be being a Family Law or Human
Rights Attorney. With whatever Soleil does in the future, she hopes that she can make a positive
impact on the world.