Student Loans and Financial Preparedness
Steven Raimondi, class of 2011, went to a four-year college like the large majority of Jesuit students. To pay for his education, he decided to take on student loans, the majority of which Raimondi is still paying off. 
The recent pandemic added to the complexity of his situation. 
"[The loans] have been paused because of COVID for three years now, so I've just completely lost track of where I am in paying them off," Raimondi said. 
Student loans are a complex issue that high school students struggle to understand. 
"A student loan is money you can borrow from the U.S. Department of Education or a private organization to pay for college and repay later with interest," according to Southern New Hampshire University. 
According to the Harvard Kennedy School Institute of Politics, student debt is viewed as a major problem. 
As of this year, 58% of college graduates report having student debt. Similar to this number, 57% of people view student debt to be a major problem for young people in the United States (Harvard). 
When students were choosing to attend college, 70% of students said their financial circumstances played an important role in their decision to pursue a higher education (Harvard). 
EVERFI, a company that brings real world learning into the classroom, took a survey of students who are preparing to go to college. 
Only 40% of students who responded to this survey said they felt 'prepared' or 'very prepared' to figure out the full costs of the colleges they were attending. 
Adding on to this, only 28% of students felt 'prepared' or 'very prepared' to establish a plan to pay off their student loans. 
Many students can't even understand how to interpret the information given on a paycheck, much less undertake thousands of dollars in student loans. 
While many students have to take on student loans to afford college, these student loans come with a cost— both figuratively and literally. Despite having a college education, graduates with student loans often have to settle for a lower-paying job so they can begin making payments on their loans as soon as possible (Scholarship America). 
According to CNBC, almost 20% of people with student debt who have applied for a mortgage are denied because of their 'debt-to-income' ratio. Additionally, 8% of people with student debt are denied a mortgage because of their low credit score. 
Taken together, having excessive student loans can make it very difficult to purchase a house or take out a mortgage. 
Not only are students required to  pay back the money they agreed to take  out as a loan, but they also have to pay interest on that loan. 
"Interest is additional money that you pay to a lender as a cost of borrowing money. Interest is calculated as a percentage of the unpaid principal amount that you borrowed," according to the Federal Student Aid website. " Unlike other forms of debt, such as credit cards and mortgages, Direct Loans are 'daily interest' loans. On daily interest loans, interest accrues (adds up) every day". 
Many student loans are subsidized, meaning that students don't have to pay them back until after graduation. However, after college, interest rates will begin to accrue. 
At Jesuit, to help understand this issue, students  take a personal finance class during the summer before their senior year. 
Last year, the course was divided into two units. The first unit was called 'Money Moves: Modern Banking & Identity Protection.' This unit covered introductory financial concepts, modern digital banking, identity theft and fraud protection, and peer-to-peer transactions. 
The second unit was called 'Financing a Higher Education,' which  covered how higher education has a return on investment, understanding financial aid, student loan basics, budgeting for your loans, and repaying loans responsibly. 
These topics are crucial to understanding finances for college. However, this summer course, while it covers all these topics, isn't focused  on going into depth into them. 
Senior Angela Miller offered her opinion on the financial literacy course. 
"I don't really think [the course] had that much of an impact on how much I understand finances," Miller said. "I think it would be really beneficial to start integrating more resources distributed to seniors along their second semester". 
The timing of the course during the summer may have also impacted how much attention students give it. Senior Joseph Hsin spoke about how this affected student engagement. 
"I feel like having the course over the summer is a good time, but many of my friends, myself included, felt like it was another chore or task to complete so that we could move on to summer activities. Maybe if it was possible to incorporate at least some aspects of the course over the school year, either junior or senior year, it might be helpful," Hsin said. 
Both Miller and Hsin agreed that integrating these resources would help students understand them better. 
Macroeconomics teacher Mrs. Malia Bernards spoke about the importance  of understanding the cost of college and the loan rates. 
"They just raised [the loan rates] because interest rates are high. So it's anywhere between 5.5% to 6.5% or 7%. That's why students really need to understand compound interest— both how it's working against you when you take out loans and then also have it working in your favor if you're able to start saving money," Bernards said. 
In Mrs. Bernards' macroeconomic class, along with other math classes, students create college budgets in the fall, helping them learn about important aspects of this process like interest rates and keeping costs low. Bernards stated that it's shocking to see those budgets come back.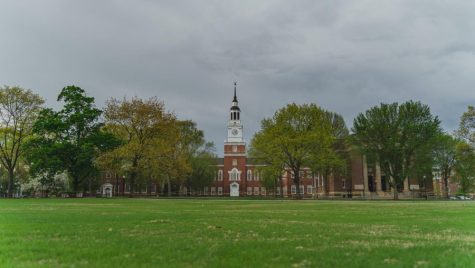 Mrs. Bernards went into detail about what else she teaches her macroeconomics students to help them understand college costs. 
"We try to add more into the macro class, mostly where you talk about compound interest, because that's the most important lesson to learn while you're young," Bernards said. "We talk a little bit about investment. We play the stock market game. We learn about stocks and different tricks for investing." 
When asked if she had any suggestions on how to improve education on this topic, Miller offered a few ideas. 
"I feel like we have a whole module on Canvas that talks about how to plan for college," Miller said. "I think expanding that, maybe sending out more emails would help. I know for when I was working with the FAFSA and CSS profile, I felt very unsure about when those dates were due. I felt very unsure about how to do them." 
Hsin stated that while he received a scholarship to attend college, he feels that it would be difficult if he had to take on student loans. "I can imagine that taking on student loans would be a daunting task and I do think that more information on this earlier on, maybe during junior year, can help students feel more informed about the financial aspect of college," Hsin said. 
To help students deal with large amounts of student debt, President Biden created a loan forgiveness program. 
When this program was created, in August 2022, it stated that individuals who are single and earn below $125,000 will qualify for the $10,000 in debt cancellation. If a student received a Pell Grant while still meeting these income requirements, they are eligible for another $10,000 (NYT). 
Raimondi qualifies for the student loan forgiveness program and even signed up for it, but hasn't received any money or debt relief yet. 
However, this student loan cancellation plan has spent months in the Supreme Court, where its constitutionality is being challenged. 
Nonetheless, there is another federal program that may offer relief to many with loans. This income-driven repayment plan would come as a one-time adjustment to accounts of those with loans. 
Even if President Biden's program is struck down, this income-driven plan will continue. The difference between the two is that Biden's plan is more generous than this plan. 
When students go into college, most of them don't truly understand the financial burden they are taking on. "When I took it on, I didn't really think that far ahead,"  Raimondi said. "I think my parents and I talked about it and they explained what it would mean long term. I went into it understanding that I'll get a decent enough job out of college that I'll be able to finish it off eventually." 
As a former Jesuit student who is still paying off his debt, Raimondi had some  advice to offer to students. 
"I wish I would have known more about interest rates, because you can take out a $25,000 loan, but you're going to end up paying $40,000 on it just because of interest rates over time. I wish I would have known or understood a little more about that before getting into it," Raimondi said. 
"Right now you guys are entering a time when the cost of higher education is really high, maybe even at a peak," Bernards said. "That's something to be really conscientious about as you make your decisions, and people are really feeling that, the crunch and pressure." 
One bit of advice Mrs. Bernards has for students is to talk to adults. 
"Talk to your parents, talk to other parents. Talk to adults about how they've managed their finances, especially if you know people that manage their money super well," Bernards said. 
About the Contributor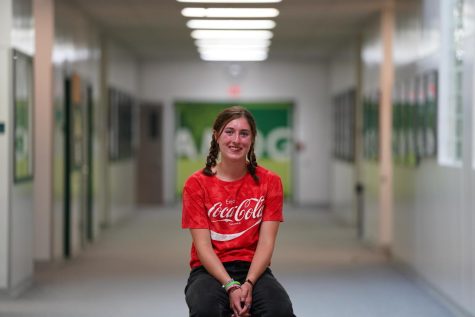 Natalie Jack, Staff Writer
A senior at Jesuit High School,
Natalie Jack
has always been interested in storytelling. Though she has never taken a Journalism class, she is very excited to learn all the aspects of journalism, including storytelling and interviewing. Natalie is interested in writing articles that tie into her life as a runner on both the track and cross country teams, as well as writing other opinion pieces. She believes that it is incredibly important to share well-informed opinions with the general population. In school, her favorite subjects include English and History. Outside of school, Natalie loves spending time drawing and working on her various art projects. Recently, she has begun a series of mini-paintings of landscapes around Oregon that showcase its natural beauty. She also enjoys spending time with her friends and family.