Twilight Relays Preview
The 2023 Twilight Relays will be hosted at Jesuit High School this Friday, April 28th. Athletes from Oregon, Washington, Idaho, Montana and California will come to Cronin Field for one of the biggest track meets in the nation. It will begin around 2:00 pm, and end around 9:45 pm. 
Twilight Relays will include every track event. It will include 100 meter to 3200 meter races for running, shot put, discus, javelin, high jump, pole vault, long jump and triple jump for both men's and women's. 
Some big events include the men's and women's elite mile, and the men's 3200. The men's elite mile will feature tough competition, featuring Tyrone Gorze who is coming off a 8:46 two mile as well as Wesley Shipsey returning from a sixth place finish from last year's Twilight Relays. 
The women's 100 will showcase Mia Brahe Pederson who is coming off a very strong anchor leg in the 4×200 meter relay. The women's 4×100 and 4×200 meter relay will feature a very strong Lake Oswego team including Pederson. They are currently coming off an incredible comeback on Wilson Long Beach from California at the Oregon Relays.
This Friday's weather is expected to be warm. This is in contrast to the cold and rainy weather that has overtaken Oregon as of late. With a high of eighty degrees, runners can expect great conditions on the track. 
This Twilight Relays holds high expectations for many who are competing. Jesuit students will be dismissed around noon for the event. Make sure to come out and support! 
About the Contributors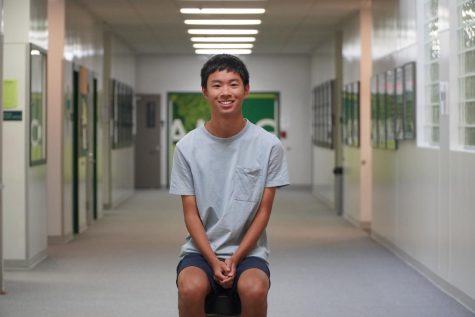 Justin Bian, Sports Executive & Editorial Board Member
Justin Bian is a senior at Jesuit High School and the Sports Executive for the Jesuit Chronicle. He has played soccer for eleven years, and piano for ten. Along with those hobbies, he likes to visit new places around Portland with his family on the weekends. Justin got interested in Journalism because of his older sister, Andrea, who was a staff writer a few years ago. Although his older sister's experience was a great motivator, the main reason he decided to join Journalism was because of his passion for sports. This year, he hopes to cover a variety of sports and write short stories about the games. He also looks to interview players, coaches, and fans, so that the Jesuit community can get insights on the sports teams. Justin would also like to pursue other forms of media, such as broadcasting and podcasts. He aims to bring relevant news around the Jesuit community based on current events on and off campus. At the end of the year, he hopes to have published many articles and have created lasting relationships with classmates and teachers.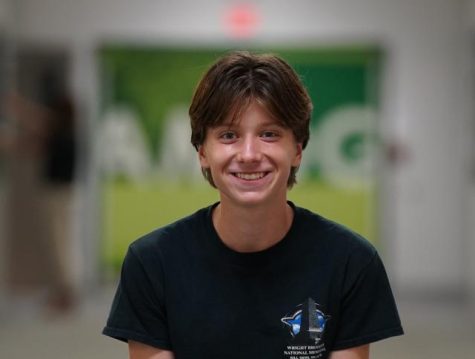 Gus Clevenger, Staff Writer
The power of storytelling is used to inspire and make people think more deeply and thoughtfully
about what was presented to them. To Gus Clevenger, a senior at Jesuit high school,
storytelling is at the forefront of his life, through seeking out new adventures and finding creative
ways to describe the world around him. As a young kid, Gus was surrounded with art and
writing and never saw himself doing much of anything else. Through listening to his dad make
up crazy stories about made up characters, to walking around OHSU and sitting through
interviews of dental students with his mom, storytelling was always there. This will be Gus's
second year as an editor and writer for the Jesuit Chronicle. In his first year as a Journalism
Student, he learned the fundamentals of Indesign as well as explored topics ranging from the
Jesuit administrative policies to food writing. Gus enjoys writing opinions , sharing different
perspectives, and connecting people through stories. He hopes to continue discovering what he
loves to write about as well as continue to put passion into his work to connect the Jesuit
community through stories and discussion. In his free time, Gus enjoys running, cooking,
drawing, going on long walks, and being with family.