VIDEO: Hughes to Take on New Role, Leaves Athletics Legacy
After 18 years of impactful leadership, Mr. Mike Hughes will be moving on from his role as athletic director of the Jesuit Athletic Program.
Mr. Hughes will remain at Jesuit, and will take on the role of the assistant director of campus ministry.
For nearly two decades Hughes has been shaping Jesuit coaches to be excellent in all aspects.
"I help our coaches to coach for character through our core covenant program," Hughes said. "I spent my time training coaches, bringing them in for workshops, and getting them to not only teach the X's and O's, the skills and drills, the techniques and tactics–but also poise, emotional maturity, teamwork, resilience, and work ethic."
An example he highlighted was when coach Tom Rothenburger, former varsity track head coach, made his track team get off the bus before departing to finish cleaning up properly, illustrating Jesuit values.
"They go back and pick up all the trash because we always leave a place cleaner than when we came," Hughes said.
Then he shared about coach Steve Fennah, varsity women's soccer coach, who also carries out these core values through what he calls "sweep the ship."
"The whole team keeps their locker room in pristine condition and their warm up is almost like a choreographed dance," Hughes said.
"Those little things matter. And we're trying to teach life skills."
When asked about his proudest achievement as athletic director, Mr. Hughes shared a short story of one particular game.
"There was one game about 16 years ago when we didn't have a referee. When they finally came, we started the game 2 hours late. But in 18 years that was the only time that happened, when we had hundreds of buses, all of the coaches, and schedules to manage," Hughes said.
Though most current students know him by his role in athletics, Mr. Hughes' Jesuit career started elsewhere.
In 1981, before Hughes was a part of the Jesuit community, he worked on leadership camps with Mr. Don Clarke in Seattle. When Hughes made his way to Jesuit High School to start our Christian service program and teach theology classes, Clarke eventually followed.
As Mr. Hughes returns to his roots, the two friends will be back in campus ministry together.
"It'll be a joy to work with him," Hughes said.
He has always been involved in campus life and ministry through many different aspects–leading retreats, chairing the technology and media department, chairing the Diversity Committee, teaching theology, coaching, and directing.
Ultimately, Hughes has used his background in, and love for faith to shape the athletic program he has led for the past 18 years.
"We've got to do more than just winning games. We've got to be about becoming better athletes, better human beings for the world, and in a Christian sense, better children for the kingdom of God."
About the Contributors
Evelyn Kennedy, Staff Writer
Evelyn Kennedy, a sophomore at Jesuit High School, was born in Portland and has also
lived in Chicago and Seattle. She is creative and spends her free time reading, writing, painting,
drawing, and baking. Evelyn is interested in learning about, as well as writing about, social
justice issues, the arts, and pop culture. Aside from that, she loves laughing with friends and
spending time with family, including her dog Willie.
From a young age Evelyn has loved writing short stories and being imaginative. She is inspired
by nature, and she loves being in the beauty of the outdoors. Her goal for her high school years is
to try new things, including cross country and media production. Evelyn is overall curious about
the world and wants to share her interest with others. She plans to pursue a career where she can
be creative.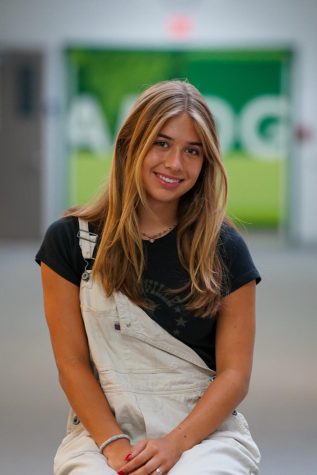 Kiley Feller, Staff Writer
Being born and raised in Oregon, Kiley Feller spends a majority of her free time out in nature. She loves the mountains where she skis every winter with her family and friends, the Oregon coast that she frequents with beach days and surf trips, and the many forests and lakes for hiking and swimming. She is interested in writing about the beautiful state that she lives in and how we can protect it. She is passionate about climate change and environmental conservation and wants to explore and write about Jesuit's part in that. If not exploring Oregon, Kiley loves spending time with her friends and her dog Coco. She additionally plays softball for Jesuit and is already looking forward to the next spring season.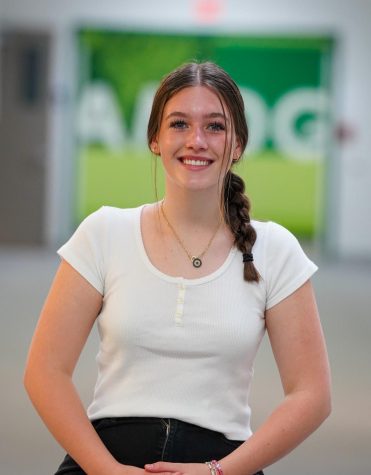 Soleil Scott, Staff Writer
Soleil Scott is a junior at Jesuit Highschool. Her friends would describe her as sarcastic,
hilarious, and a fast walker. In her free time she enjoys participating in Mock Trial. Her team
won Regionals last year and went to state. Other activities she enjoys are Green Team, baking,
and Golf. But her favorite activity of all is listening to music. Music is her therapy and source of
expression. Whenever she listens to music, she can find that sense of relaxation and happiness.
She enjoys any kind of music but her personal favorite at the moment is reggae. This is her first
year of any sort of journalism and she is very nervous but open to the new things she will be
exploring. Soleil thinks that writing is not her strongest suit; however, she is excited to interview
people from Jesuit High School. A fun fact about Soleil is that she was born in New York City
and hopes to go back East for college. Her dream job would be being a Family Law or Human
Rights Attorney. With whatever Soleil does in the future, she hopes that she can make a positive
impact on the world.