Twilight Relays Recap
On Friday May 3rd, 121 schools arrived at Jesuit for the 21st annual Nike/Jesuit Twilight Relays, consisting of some of the best track and field athletes from the Pacific Northwest.
With great conditions for both the track and field, over 350 athletes broke their personal best times throughout the day. Along with personal records, many athletes' times, throws, and jumps were in the top ten for high schoolers this year.
Senior women's long jumper Sophia Beckmon from Oregon City jumped 22'4, the second longest high school jump ever, and the best high school jump this year by over 1 foot 6 inches.
Junior women's sprinter Mia Brahe-Pedersen for Lake Oswego ran 11.07 in the Elite 100 meter dash, which would have been the state record but it was over the 2.0 wind standard. This time is now the best high school 100 meter dash in the country.
In the men's Elite Mile, 12 athletes broke the 4:10 threshold, with Rocky Mountain's Tyler Sainsbury winning with a time of 4:05.41, the fifth best high school mile this year.
Senior men's javelin thrower Austin Milton from Sherwood threw 209'0, the second longest throw for high school in the country this year.
The Jesuit men's and women's team both competed at the meet, where the Jesuit women's team placed 3rd overall. Many Jesuit athletes competed at the highest level, and had great times to show for it.
For the Jesuit women's team, Amalie Beil won the 1500 with a personal best time of 4:41.26, Lilliana Hudnut placed third in the 3200 with a time of 10:57.58, Iman Foster placed second in the long jump with a personal best jump of 17'04.50, Cameron Gatlin placed 6th in the 100 meter hurdles with a time of 15.71, Maura O'Scannlain placed 8th in the Elite Mile, Gabriella Feleciano placed 7th in the high jump clearing 5-03.00, and the women's 4×400 and 4×800 team both placed 3rd.
For the Jesuit men's team, Gus Clevenger got second place in the 3200 with a time of 8:58:84, Josh Augustine and Jacob Nenow placed 16th and 17th in the men's Elite Mile with times of 4:11.15 and 4:11.75, and Roice Cleeland placed 8th in the shot put with a throw of 47-08.50.
Jesuit's next meet is this Saturday May 6th, at the Secure Storage Summit Invitational in Bend.
About the Contributor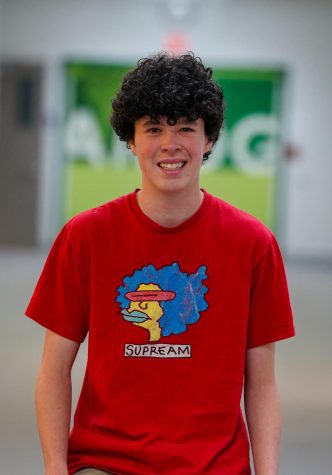 Eamon McDonagh, Staff Writer
Eamon McDonagh is a junior at Jesuit and it is his first year doing journalism. Eamon decided to
do journalism because of his brother, who loved doing broadcast journalism as a junior and
senior at Jesuit. Eamon is interested in writing about all different sporting events at Jesuit,
especially football, basketball, and baseball because of his experience playing these sports. His
love for sports started at a young age by following the Portland Trailblazers, Minnesota Vikings,
and Minnesota Twins closely since age five. Outside of school, Eamon is a part of the Jesuit
basketball program and is slowly picking up golf in his free time. Eamon and his brother
frequently listen to the Bill Simmons Podcast, and often argue about different topics concerning
the NBA and NFL. Eamon loves watching movies with friends with his favorite all time being
Cars. He has two dogs at home, Rory and Lulu, who both love chasing tennis balls at the park.
Eamon has no prior experience in journalism, but he is very excited to learn and try.