RECAP: Jesuit Men's Golf Season
The Jesuit men's golf team has competed in 7 events this year, with Meriwether National capping off a successful campaign. The following consists of recaps and scores from the last three matches. The team looks to stay in good form for a chance at the 2023 State Championship May 15-16 at Emerald Valley in Eugene, Oregon.
Forest Hills (Tuesday, April 18th)
Grady Brown 74
Jack Harrington 76
Joseph Ulrich 78
Evan Post 73
Mason Zimmerman 70
TOTAL 293
In the 5th Metro League event of the year at Forest Hills, the boys faced some challenging wind and rain on a risk/reward golf course. Mason Zimmerman led the team with a 2 under par round of 70 to win the event and keep the lead in Metro League over Sunset and Westview. With good performances from Evan Post and Grady Brown, Jesuit recorded its best total score since 2021, while putting themselves in the driver seat for the race for the Metro league championship and a spot in the State tournament in May. 
Portland Golf Club (Monday, April 24th)
Grady Brown     71
Jack Harrington 71
Joseph Ulrich 75
Evan Post 76
Jonathan Courter 81
TOTAL 293
Jesuit solidified a state championship berth after finishing 2nd in the Metro League at Portland Golf Club on Monday, April 24th, despite missing key contributor Mason Zimmerman who is currently out with an  injury. 
Grady Brown and Jack Harrington led the team with under par rounds of 71, along with Joseph Ulrich and Evan Post putting up solid scores. A very scorable golf course, Kamaljit Singh of Sunset shot 67, along with three other players breaking 70, and Sunset shooting an incredible score of 284, 4 under par as a team. 
Jack Harrington hit wedges on 11 and 14 to within 5 feet, making birdie on both holes, including 15 pars and 1 bogey throughout the rest of his day contributing to a steady round, along with his best score of the season so far, at 1 under par 71. 
Evan Post started off with two straight up and downs, resulting in a -3 thru 6 start. Post slowed down on the back nine shooting a score of 41 to complete the day with a four over 76. 
Grady Brown played a solid round of golf as well, hitting 15 greens, with a -4 start on the front side, Brown was able to hold on to a 1 under par 71. 
Joseph Ulrich had a very controlled round hitting 16 greens in regulation and carding a 3 over par 75. There were low scores all around the golf course on a beautiful Monday afternoon. 
The Jesuit boys finished looking forward to their next week at Meriwether National Golf Course where they were gonna finish off the metro league having already clinched the Metro Championship.
Meriwether National (Monday, May 1st)
Jack Harrington 74
Grady Brown 75
Joseph Ulrich 84
Evan Post 81
Rory McWeeney 85
TOTAL 314
The last event of the Metro League season, Jesuit had one of their worst days of the year at a very tough golf course in some very firm and fast conditions. However, they were still able to win the Metro League behind 1st Team All-Metro finishes from Jack Harrington, Mason Zimmerman, and Grady Brown. 
"Listen, congrats on the win. We did what we were supposed to do. We have to be better though. Everyone has to step up. Competitive teams will show up at state, and we have to be ready for that. We know that we're one of those teams though, and we have to play like it, the way we have for the last few weeks," coach Jason Barry said. 
The team returns to practice at Langdon Farms this week, along with the varsity players going through their routines to get ready to compete for a state title. Attention to detail will prove to be the determining factor for the Jesuit Boys to complete their State championship hopes. Teams like West Linn, Lake Oswego, Grants Pass, and Sunset are major competitors to beat at Emerald Valley on May 15th and 16th.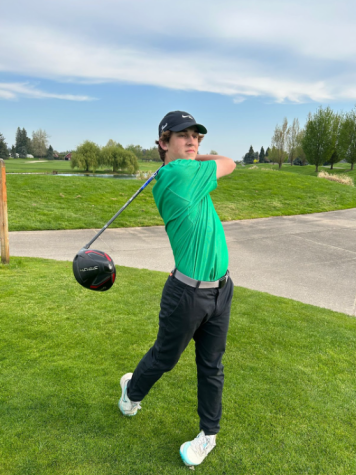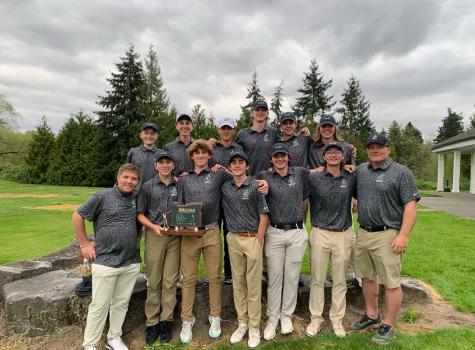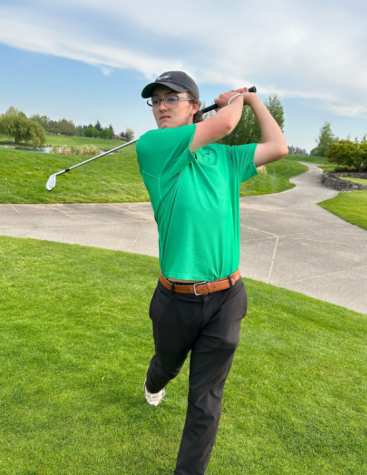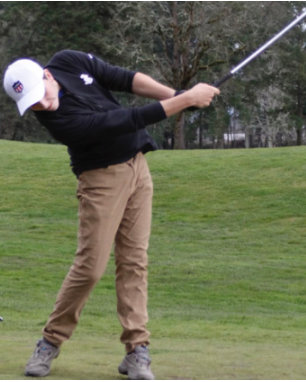 About the Contributors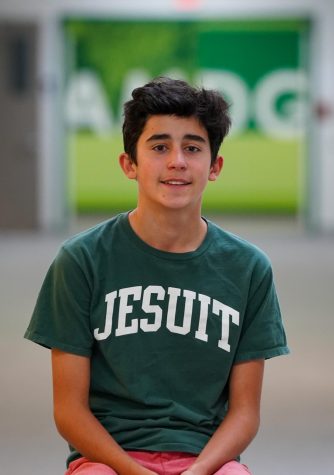 Jack Harrington, Staff Writer
An open-minded sophomore who is willing to listen to many ideas that others have to offer,
Jack
Harrington
is willing to share knowledge on the sports
world beyond his high school
experience. Harrington has experience in writing sports stories about different sports events from
Blazer games in the 2019 playoffs to his own golf tournaments throughout the years.
Harrington's intriguing perspective on sports journalism is based off his constant love for the
NBA and the PGA Tour. Harrington has his own story on the PGA Tour, with his uncle earning
his PGA Tour card in 2019. Harrington has been to multiple different tournaments including the
Safeway Open and the Waste Management Phoenix Open to watch his uncle, Scott Harrington,
play in professional tournaments with some of the best players in the world. A mentor that has
inspired Harrington in the past is Bill Simmons, as Jack enjoys to listen to some of the best
sports analysts for ESPN and the Ringer talk about sports. The constant grind to master his craft,
Harrington is excited to learn more about the journalism world. With a passion for learning more
about the journalism world, he strives to have a successful career in the podcasting world and
sports industry.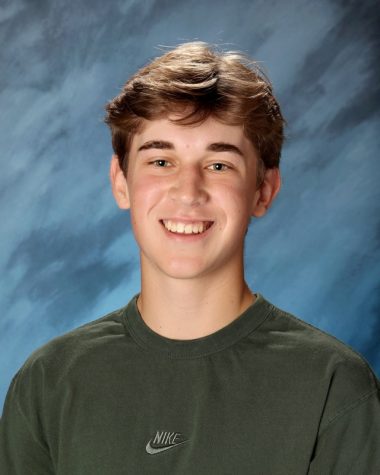 Evan Post, Staff Writer
Evan Post is known to many as athletic, kind, funny, outgoing, and caring
.
As a junior at
Jesuit High School in Portland, Oregon, Evan strives to be the best possible student, athlete, and
person.
He is from a family of four with his dad, Doug,
his mom, Christie,
and his brother Alex.
Some of his hobbies include sports
,
suc
h as
basketball and golf, spending time with family, and
being with his friends.
Evan has always been fascinated by writing and media production
. He
looks forward to writing about sports, human relations,
school achievements, and much more.
As
a junior at
Jesui
t High School
,
Evan is beginning the process of looking at colleges and he is
really enjoying it.
He may consider a major
or minor in media production or journalism which is
why this class is a perfect fit for him. Look forward to seeing Evan this year in
the hallways, at
sports games, student get togethers, school dances, and much more.
Evan is excited to further his
intelligence about reading and the art of media production this
year and get to participate in the
subject directly.