Chess Club Wins State for Third Straight Year
In April, the varsity chess team won first place in the 2023 Oregon Scholastic Chess Federation's K-12 State Chess Team Championship. This marks the third year in a row that the chess team has won this competition.
This year's OSCF K-12 State Chess Team Championship was the largest US Chess rated team tournament in Oregon's history, with 280 players.
The team consists of junior and Team Captain Roshen Nair, senior Harry Zhou, juniors Conner Jensen and Rohan Sastry, and freshman Will Nobles.
"It was really close and really tough," Nair said. "Especially the last round."
"It came down to the wire," Zhou chimed in.
The chess tournament consisted of five rounds, with each round consisting of five matches happening simultaneously. Going into the competition, the team was most worried about playing the highly rated Sunset and Westview High School— who they played in the third and fourth rounds respectively— the games were tight at many points, but the players were able to come through with a clear victory.
"The tournaments are long, there's very few breaks," Jensen explained. "So most, if not all or rounds came down to the last couple minutes. We didn't really have time to eat or drink, I had to go refill my water bottle and then get back to the tournament hall immediately."
After knocking out their more fearsome opponents, they moved into the final round. After a long day of nonstop strategizing and intense playing, the varsity team was ready to face their last match up: South Eugene.
"We thought it was going to be like an easy win, it was not," Nobles said.
With two matches lost and two won, Jesuit needed a draw to win. Connor Jensen was the last one left, and the team was counting on him.
"It came down to the last half point, and if we didn't get it, we would have lost; but we got that half point and it gave us a secure first place," Nair said.
Despite the fierce competition, the Jesuit chess team showed up and showed out. With the defeat of South Eugene, they were the only undefeated team in the whole tournament— as well as state champions.
The chess team is improving with every win. During the 2020-2021 school year, the chess team had an average team rating of 1476.4. This year, their rating increased by over 200 points, at an average of 1679.4, compared to other teams with a rating of less than 1500.
Now, the team is practicing and preparing for next year, hoping to make their three-peat win into four.
About the Contributor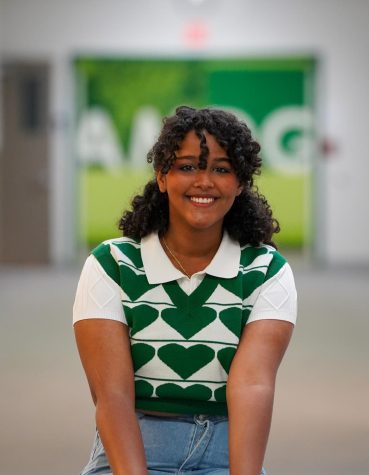 Sara Omer, Staff Writer
A senior at Jesuit High School, and a four-year art student,
Sara Omer
is excited to capture the
zeitgeist of modern Jesuit education: to represent its exciting but lesser known extracurriculars
and showing that Jesuit is more than just sports and academics. As well as being a long-term
member of Jesuit's fine arts program, she is also a part of the drama department, the robotics
team, the Young Women of Color club, Black Student Union, and the ambassador program. The
MVP of her middle school's Quiz Bowl team, Sara has a love for all forms of trivia and pop
culture. When she's not working on a painting or scouring through encyclopedias for niche facts,
Sara loves to hangout with her friends and spend time with family. Through
The Jesuit
Chronicle
, she hopes to learn more about the community
she loves, and to spark meaningful
discussions with her work.