Coffeehouse's Last Production of the Year this Friday
The last Coffeehouse of the year is happening this Friday at 7 pm. It is free for all and will be located in the Holman Family Student Union, due to the Track & Field district meet happening at that time. The theme is "Enchanted Forest."
Juniors Piper Lavey and Kekoa Dowsett–The organizers of the event–say that approximately twenty performances are scheduled.
"[This Coffeehouse] is really exciting because we usually have around 10 to 15 performances," Dowsett said.
Among the performances is a salsa dance–a first time occurrence–and several bands.
"Those [Bands] are always crowd pleasers, and a lot of different genres of music are being played," Lavey said.
Normally Coffeehouse draws about thirty-five to forty people, but the organizers say that they might draw a larger crowd this time.
"I think we're going to have upwards of 50 this time," Dowsett said.
About the Contributor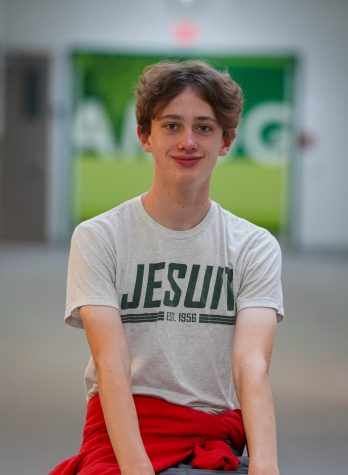 Seamus McCarthy, Staff Writer
Born and raised in Portland Oregon, this is Seamus McCathy's first year in Media Production, and he is
excited to start writing and producing media. He is excited to write about current events,
happening within the school and outside of the school including politics, school activities/events
and his current random subject of interest. He got the inspiration to take this class from the HBO
series,
The Newsroom
and classic movies such as
All
the President's Men.
He hopes that this
experience will help him to decide whether he wants to continue journalism throughout college.
When he is not in school, Seamus fences, goes for runs, and walks his dog. He lives with his
aforementioned furry companion, his brother, and parents in Portland.