Brighten the Night: 2023 Prom Preview
Jesuit's upperclassmen will brighten the night at this year's prom on Saturday, May 20, at Castaway Portland in NW Portland. 
Doors to the dance will open at 8:00 pm, and will close at 9:00 pm. Students must stay at the dance until 10:00 pm, but are welcome to stay until 11:00 pm. Tickets for prom are $10 per person, and must be purchased before Friday May 19 at 5:00 pm. Students can still purchase tickets after this time, but they will be $20 cash at the door on Saturday. Additionally, guest passes are due Thursday, May 18 at 12:00 pm. Students must also bring their student IDs to the dance and cannot wear heels.
In addition to a photo booth, there will be a churro and Italian soda truck at the venue.
"It's really nice because it's going to be a total treat after dinner that students can enjoy," said Senior Class President, Aoife Gish. "It's a good place to take a break from dancing if needed." 
This dance is a great way for Jesuit upperclassmen to have a fun night to celebrate their hard work and achievements from this school year. 
About the Contributor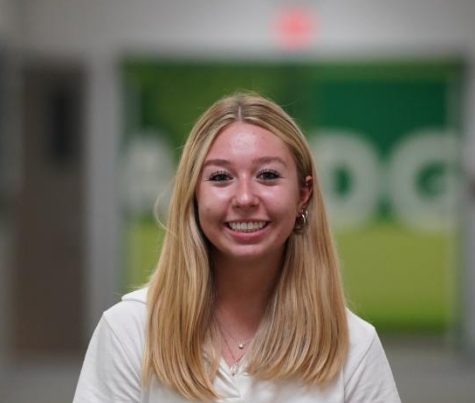 Holland Boecker, Marketing Director
Holland Boecker is a Senior at Jesuit High School. She was involved in the Photography program her Junior year and is continuing her love for photography and design in the new Advanced Media Production program. As the social media manager of the Jesuit Women's Lacrosse and Baseball team, she hopes to write about the athletes, coaches and school spirit. In addition to sports coverage, Holland is a member of Green Team and is interested in writing articles that teach the students and faculty how to be more environmentally conscious. Beyond J-High Holland enjoys baking, listening to true crime podcasts, skiing and exploring different coffee shops around Portland. She's a big Salt and Straw connoisseur and loves trying the newest flavors with her friends (she recommends Salted, Malted, Chocolate Chip Cookie Dough and Birthday Cake with Blackberries). Holland's comfort movies are 10 Things I Hate About You and Harry Potter and the Prisoner of Azkaban. Her younger brother, August, is a freshman at Jesuit and has two cats, Thomas and Beatrix, and a dog named George. Holland looks forward to strengthening her writing and storytelling skills while working for the Jesuit Chronicle and hopes her stories spark conversations in the community.