You Aren't Going to Prom With a Concussion
Students, nurses, staff and teachers know that there is a strict protocol to follow when a student gets a concussion. 
I would know.
I was in a car accident last Monday during which my head collided into my head rest. From there a concussion ensued. 
I figured my workload would lessen, that I would have the ability to take breaks if I needed, and that I couldn't participate in all my activities. 
However, I didn't think about what having a concussion in the month of May would mean as a high school senior. 
There are four levels within the concussion protocol. The first level is green: the level for the not concussed students. The next level is yellow. This level shows that a student is coming out from their concussion but still requires adjustments. The third level is the orange level. Students can take the time they need for assignments and don't have to stay through the whole school day if unable. The final level is the red level. Students in this level are at home and completely resting.
At this moment I have just been transferred into the yellow level. 
Technically, you can't go to prom if you are in the yellow level. 
What is the administration's thought behind this? Safety for the student.
Jesuit faculty strictly follows the concussion protocols designated by the Return to Learn Protocol to maintain the health and wellbeing of students. The yellow level, although signaling better health, limits the students' ability to attend dances, but some exceptions can be made. 
Jesuit prom is from 8-11 pm, with the hour from 9-10 being required. You cannot show up later than 9 and you cannot leave before 10. 
I've begun feeling much better after my accident. The symptoms of my concussion have lessened and I have been able to resume my usual activities.
But going to prom for at least a whole hour, may not be good for me. I know that it will be a loud, intense environment. 
My senior prom is something I really want to attend, but it is my responsibility to understand what my head is telling me. Administration and the nurses can make exceptions, but it begs the question: is it worth the risk?
About the Contributor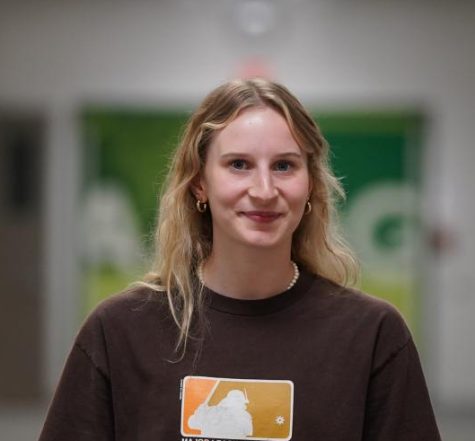 Veronika Lizier-Zmudzinski, Staff Writer
Half Italian, half Polish witty Jesuit High School senior Veronika Lizier-Zmudzinski has
joined the journalism world. She loves to write on controversial topics, fashion, life at Jesuit, and
anything European. Her wit will keep you laughing, her sense of style will inspire you, and her
unapologetic take on today's society and politics will broaden your perspectives. Veronika loves
to cook pasta, travel the world, hangout with friends, volunteer at the Blanchet House, and dance
ballet. She has been dancing since she was three and performing on stage has become one of her
favorite things. She is now excited to perform as a journalist. She can not wait to meet new
people, conduct interesting interviews, and keep the Jesuit community up-to-date with
everything going on. Veronika is ready to gain so many useful skills from diving into the world
of writing.