Women's Lacrosse Team Semifinals Recap
On Tuesday, May 24, the Jesuit Women's Lacrosse team headed to Tualatin High School with one thing on their minds— to beat the Grant Women's Lacrosse team. 
When the clock hit 6 pm, they hit the field and started the game off with the draw where sophomore Gigi Abernathy faced off for the Crusaders. 
Starting the game off strong, Abernathy and seniors Tessa Randall, Piper Daskalos, Sophie Pitelli got the Crusaders their first points on the board. However, the Grant Generals did not let this get in their head, as they continued to fight for possession and tried to score a goal. However, goalkeeper Sydney Partovi made it nearly impossible for anyone to get a goal with her impeccable saves. 
At the end of the half, the Crusaders were up 12-5. They had a great groove going and put on a show for the first part of the game. Unfortunately, when the second half started, the Generals gained momentum to score 9 goals during the half, whereas Jesuit only had one 1 goal. Senior Brynn Ensminger spoke on the feelings she and her teammates had during these final minutes.
"We were ready for everything and felt confident that we could get the ball back and get a goal in these final seconds," Ensminger said.
With 20 seconds left in the game, senior Piper Buckley got the ball and went coast to coast down the field to then have a beautiful assist to Pitelli to tie the game. The Crusaders could now continue fighting into overtime. 
The Crusaders started overtime off by missing one of their top scorers, Piper Daskalos, due to a hairline fracture in her wrist. However, they got the ball after the draw and ran to their side, but with a man down, things were tricky and they could not yet find the back of the net. The Generals ended up gaining possession, but due to hard defense from Avery Edwards and Ensminger, Jesuit stopped them from scoring. 
In one swift motion, Abernathy moved the ball down the field in record time, then passed it to Lucy Maddocks, who kept up the speed and beat all the Generals back for a one on one with the goalie to score the winning goal. 
The Crusader girls rushed the field to go get their goalie and celebrate their advancement to the finals.
Sophomore Quinny Handley commented on the impact of their win last night.
"It felt amazing to win that game and get our revenge after losing to Grant by 1 earlier in the season," Handley said. 
About the Contributors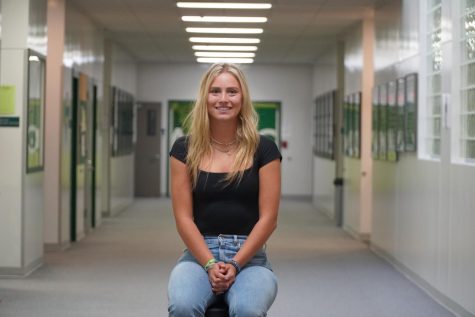 Skylar Bordonaro, Staff Writer
Skylar Bordonaro is the youngest child coming from a family of five. From being the youngest
child, Skylar learned a thing or two about patience and hard work to prove herself. She also
learned how to blaze her own trail and follow what she loves. This is what drew her to
journalism. Wanting to do her own thing led her to journalism and writing. She loves the art of
expressing herself through writings. In her writings, Skylar explores topics that have a sense of
humor such as the debate of cinnamon roles at Jesuit or if your horoscope is really comparable
with others. Skylar also touches on subjects that can help the world and community, such as
doing a mental health column. Outside of school, she enjoys hiking, drinking matcha at The
Coffee Shop, yoga, and reading. She does activities that include a mix of being an introvert and
extrovert. Lastly, Skylar has a huge love and passion for animals.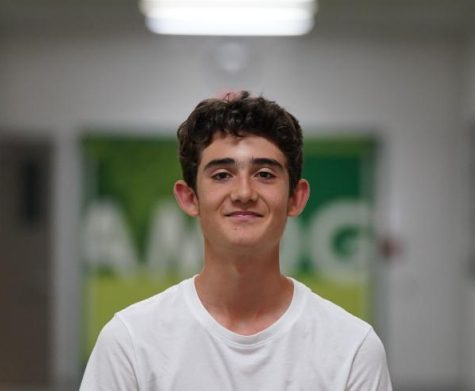 Matias Crespo, Staff Writer & Videography
I am a sixteen year old Junior at Jesuit who has a passion for videography and Journalism. I am interested in writing about sporting events and big changes on campus. I would love to write about all the athletic accomplishments in our school, and inform everyone on the statistics and big moments of the game or match. I am also interested in writing about the changes made on campus for this school year, and how it will impact our students in a positive way. Getting the opportunity to interview some of the top decision makers on campus would be a great way for the students to feel more connected with their school. Regarding my hobbies outside of school, I love videography. For many years now I have found a passion for filmmaking of various forms of content like short films, travel videos, documentaries, and so much more. I have started to help with video content for Jesuit, along with co-lead film club at our school. I love exploring the outdoors and going camping with my friends and uncle. I have camped all over the state of Oregon, and absolutely love getting the chance to disconnect from the world for a weekend. Camping is a very relaxing and spiritual experience for me, because I feel close to mother nature and love being with the people I enjoy. I think I am a pretty comedic person, and love to make people laugh. Nevertheless I am a hard worker and love to see positive results.