PODCAST: The Sader Sound, ep 8: Albums for Spring
Here are our picks for the perfect albums to accompany the spring season:
Tanisha Chetty's picks:
You Will Never Know Why – Sweet Trip
This largely upbeat Sweet Trip album contains songs ranging from groovy electronic bangers to more mellow acoustic cuts. This album is one of their least experimental albums, making it a good entry point to their discography. Although the group recently disbanded, this 2009 album, remastered in 2021, remains a great accompaniment to the warming weather.
Key Track: Air Supply
Goo – Sonic Youth
Released back in 1990, Goo by the band Sonic Youth is fresh off the incredible alternative rock wave of the 80's. This album is a little more intense than some of the other lighter indie pop albums on my list, but the combination of mainstream and experimental rock certainly makes it worth a listen.
Key Track: Mote
Race – Alex G
Although Alex G is likely more well-known for his songs that trended on TikTok, like "Treehouse" or "Change," Alex G's first album Race is full of indie music that is just as charming. This album perfectly captures the tender, restless feeling of the spring time.
Key Track: Crab
Ceres & Calypso in the Deep Time – Candy Claws
Making a happy shoegaze album is not a conventional undertaking, but Candy Claws attempted and excelled with Ceres & Calypso in the Deep Time. This 2013 album follows the journey of Ceres, a seal-like beast made of bones and snow, and Calypso, a human girl, through the Mesozoic Era.
Key Track: White Seal (Shell & Spine)
Antisocialites by Alvvays
Last but not least is Alvvays' 2010 album Antisocialities, an album that manages to be both upbeat and mellow. Their distinct fuzzy guitars and classic indie feel make this album a perfect accompaniment for a nice springtime walk in the sun.
Key Track: Not My Baby
Nolan Petrin's picks:
Winners – Kleeer
This is the second album from the New York City band Kleeer, with the two biggest hits being the title song "Winners" and "Open Your Mind." The album is full of perfect hints of disco with plenty of funk R&B elements. The album really stays on the same sound, only deviating with the more catchy, pop oriented songs "I Still Love You," and "Your Way". My personal favorite song is "Open Your Mind," which straddles the gap between R&B and faster paced disco.
Key Track: Winners
Direct From the Backstreet – Totally Insane
The album was Totally Insane's first collection of self-produced beats released in April of 1992. The band features two members Mac-10 and Ad Kapone, two very influential artists on the west side Bay Area rap scene. The beats themselves are very funky and filled with tons of R&B samples, with many songs featuring narrative-style lyrics. My favorite songs include "-N- the Backstreets," "Smooth," and "I Don't Even Trip." However, one problem from this album is the quality of mixing, which often creates a flat sound with no depth and struggles to compete with other similar artists.
Key Track: -N- the Backstreets
What's On My Mind – The Dayton Family
Originating from Flint, Michigan, this 4 member band released What's On My Mind in 1995. The album features 14 tracks, including hits such as "Thru a Thang" and "Flint Town." They have produced since 1993 and have made 11 total albums. In the late 90s, a few band members were incarcerated following their new FBI album, leading to a three year hiatus and losing a few members before the band produced Family Feud in 2005. Their style is very hardcore, with intense vocals and a dark, deep, ominous vibe.
Key Track: Thru a Thang
What Were Once Vices Are Now Bad Habits – The Doobie Brothers
Released in 1974, this album marks The Doobie Brothers 4th album. This album features a very laid back feel with their signature folk rock and groovy licks. The Doobie Brothers have been revolutionary in shaping the new folk scene in the United States. Some key tracks for me are "Black Water" and "Another Park Another Sunday." "Black Water" was originally a single, but was added to the album almost a year after the album's release.
Key Track: Black Water
Moving Pictures – Rush
Moving Pictures is Rush's 8th album and was released on Feb 12th, 1981. The album became a big hit with 5 million copies sold. Some of my favorite songs on the album are "Limelight," "Tom Sawyer," and "Vital Signs." Additionally, "YYZ," a beautifully constructed, strictly instrumental song, was nominated for the Grammy award for Best Rock Instrumental Performance. The album cover was shot in Toronto, and depicts three scenes: one scene of movers carrying pictures, another scene of people shown crying because the pictures are emotionally moving, and a final scene of a movie crew making a motion picture.
Key Track: Limelight
About the Writers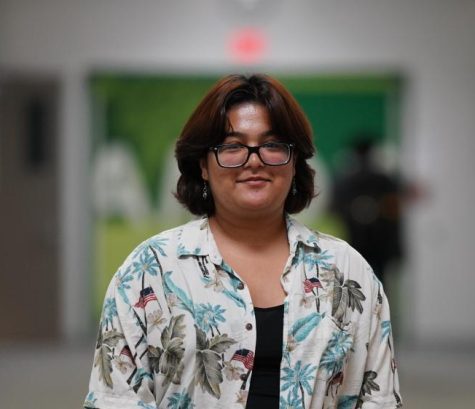 Tanisha Chetty, Staff Writer & Podcast Producer
Tanisha Chetty, a senior at Jesuit High School and first-year contributor to the Jesuit Chronicle, is
excited to branch out and experiment with new journalism skills. While she doesn't have any formal
journalism experience, she enjoys critically engaging with the community around her, and she holds a lot
of love and excitement in her heart. Tanisha is a student leader of both ethics bowl and book club and
participates in Jesuit's Chamber Choir. She has a dog named Jupiter. Her go-to coffee shop order is an
iced chai latte, but her incredibly charming and humorous personality rarely needs the caffeine
supplement. In addition to writing, Tanisha loves all things music, movies, and books. She hopes to write
articles about interesting media, social issues, and events within the Jesuit community.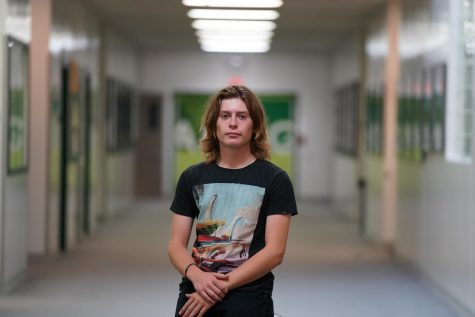 Nolan Petrin, Staff Writer & Photographer
His name is Nolan Petrin, he is an amature photographer who is excited to work with others in
creating high quality stories. His aspiration for photography only started last year, enrolling in Mr.
Falkner's photography class. His passion for photography grew as he began integrating it into
his own hobbies. Stories he wants to write are news stories around the school and getting
interviews from staff on policy changes. He is also interested in following niche clubs and
sporting events that many of the Jesuit community may not know about. His favorite
photoshoots have been on the water at sailing regattas, and at the beach while surfing. Sailing
photography has become a growing hobby of his, taking out boats single-handedly on the
Columbia to get photos of sailboats racing on a course. Nolan hopes to make an impact through
his voice and pictures he produces, creating emotion off of excitement.