Seniors Absent from School, Disrupting Classes
Last Monday, many seniors skipped school on what was titled Senior Skip Day. Monday experienced higher than average absences, according to Mr. Deklotz, a Vice Principal. Variations of this day are common across the United States, and have been featured in popular media, such as in the 1986 film Ferris Bueller's Day Off.
Jesuit does not approve of the event, according to Deklotz.
"Jesuit doesn't endorse or condone anyone skipping school," Deklotz said.
However, Jesuit does allow parents to call their students in sick.
"We're not in the business of when a parent calls their student out, and approves and consents of that, to challenge that right and to dig into and try to confirm the exact details of [their] reasoning," Deklotz said.
The skip day disrupted academics, according to Deklotz.
"I heard from some faculty who were trying to do some things that day with their class. They were frustrated because they couldn't do what they felt was an important lesson," Deklotz said.
According to Deklotz, Skip Day hasn't been a tradition in Jesuit's past.
"I was asking the other vice principals and Mr. Maxie about it[skip day], and they haven't noticed any real tradition to it, or anything like that," Deklotz said.
If there isn't a tradition, why did the day happen?
Senior Jack Cihak said that it was likely due to the popularity of skip days globally.
"The fact that I've heard of senior skip day makes me think that it's a pretty prevalent thing. It might not be a tradition in this school, but I think it's definitely a tradition in schools around the world," Cihak said.
Cihak thinks that it's a fun idea, but has reservations.
"I think it's a fun day and gives a good break for an especially stressful time of year. But for kids who cannot skip or have athletics afterward, it is kind of a letdown of the day[…] I think it only benefits people who are actually able to skip and adversely affects people who are not," Cihak said.
Some of Cihak's classes were affected by the skipping.
"I had teachers who had lesson plans ready to go and instead had to either scrap them or push them to a later date because of such low attendance. So it could definitely frustrate teachers," Cihak said.
Mr. Yanosy, an English teacher, said that his two senior classes only had 6 students and 9 students present on Monday.
"I'm just very grateful that all the students who had that 24 hour flu have recovered so well and are healthy and well," Yanosy said.
About the Contributor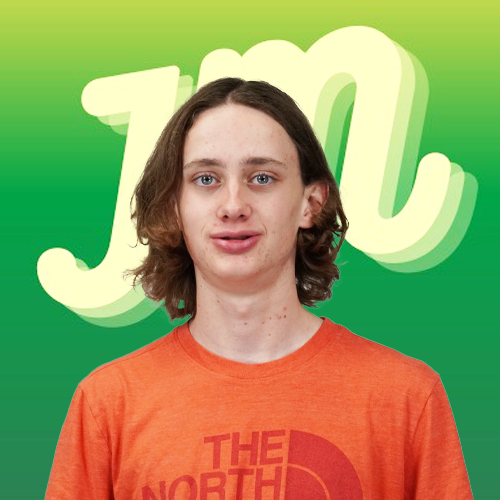 Seamus McCarthy, Lead Writer
A senior at Jesuit High School, this is
Seamus McCathy's
second year in Media Production, and he is excited to continue writing and producing media. He has been writing since elementary school, but was really inspired to become a journalist by the Media Production class. He enjoys writing about politics and school events, and aspires to work as a journalist through and after college. When not at school, he is running, fencing, or walking his four-year-old dog. He lives in Portland with his parents, brother, and the aforementioned furry companion.