COMMENTARY: How Should I Feel About High School Ending?
With graduation quickly approaching, I can't help but feel a little scared.
In just a few short months, I will be saying a lot of goodbyes. Most pertinently, I'll be saying goodbye to my family and my hometown of Portland as I go off to college. And during this last week of high school, I'm already doing a lot of goodbyes—goodbye to singing in the Jesuit chamber choir, goodbye to first period AP Literature brain trust, goodbye to third period media class.
It seems like a lot to ask of a seventeen-year old, to say so many goodbyes. Sometimes it feels like there's an unspoken pressure to make each one of my last experiences perfect, to make sure I can look back on this time with nothing but fondness. And of course, the pressure exists to balance both living in the moment and remembering to make note of the feelings and experiences I should store in my memory.
Change is inevitable and not inherently bad, and I am excited by the independence of college and the general novelty of post-high school life. But leaving so much behind is scary, and suddenly having so much responsibility can be overwhelming. From filling out housing applications to figuring out the logistics of health insurance to making sure you have the right amount of lamps for your dorm, there are a lot of decisions to make, especially during this summer before college.
College counselor Mrs. Mollie Falkner thinks students should make use of the summer before college to practice some adulting skills.
"So things like learning how to do laundry or practicing cooking, maybe trying out public transportation," Falkner said. "Summer before college is a great time to practice those things, because you're still in a safe environment with family and friends."
Another intimidating, but important, skill is managing money and finances— things like making sure you know which bank you'll have access to near your college campus, budgeting, and so much more.
In addition to practicing life and finance skills, AP Psychology and Macroeconomics teacher Mrs. Malia Bernards thinks students should do some self-reflection before college.
"It's good to do some self-reflection about what's important to you," Bernards said. "What are my values? What do I want to pursue and share with the world?"
Even as post-graduation responsibilities loom in the future, living in the moment is still crucial.
"Pursue your interests, read some books, go on adventures. Hanging out with friends too," Bernards said. "Relationships are the most important thing, and you're at this precipice of holding on to relationships and letting go."
Maybe make the most of Portland this summer and take a trip to the coast, see a concert, go berry picking, or marathon all the Twilight movies. Whatever it may be, it's important to spend time with friends and family before starting over in college.
"Remember to give your parents and guardians a hug. They're going to miss you a lot," Bernards said.
About the Contributor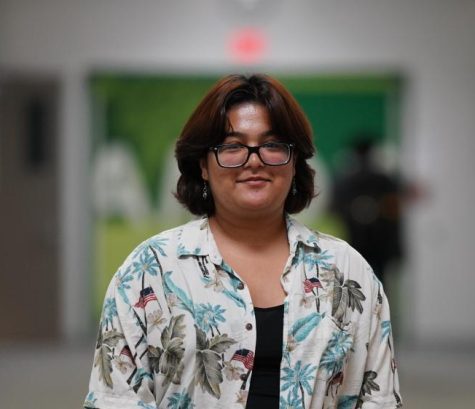 Tanisha Chetty, Staff Writer & Podcast Producer
Tanisha Chetty, a senior at Jesuit High School and first-year contributor to the Jesuit Chronicle, is
excited to branch out and experiment with new journalism skills. While she doesn't have any formal
journalism experience, she enjoys critically engaging with the community around her, and she holds a lot
of love and excitement in her heart. Tanisha is a student leader of both ethics bowl and book club and
participates in Jesuit's Chamber Choir. She has a dog named Jupiter. Her go-to coffee shop order is an
iced chai latte, but her incredibly charming and humorous personality rarely needs the caffeine
supplement. In addition to writing, Tanisha loves all things music, movies, and books. She hopes to write
articles about interesting media, social issues, and events within the Jesuit community.