Student Spotlight: Roshen Nair
Junior Roshen Nair is a familiar face to many Jesuit students. From leading Chess Club, Math Club, and Computer Science Club, Roshen has a packed schedule. And that's ignoring his other activities- he's an Eagle Scout, top-rated chess player, and the founder of the Roshen Nair Foundation. 
"It's fun to win state championships, and to get trophies, but the foundation to me is something I want to continue well beyond Jesuit. I've been doing it already for 4 years, and it's been a motivator for me to learn new things," said Nair. "Whenever I learn something new, I think, 'how would I teach this to another person?' and that gives me a drive to keep learning."
Roshen's a professional chess instructor, certified by FIDE (Federation International des Echecs- or, the World Chess Federation). He uses those skills to teach over 100 students in the Portland area through his foundation.
"So, the foundation has 4 pillars. One is chess, and another is math, since that's a big part of my life. The next is the leadership aspect, since I've been doing boy scouts for 6 years. And the 4th pillar is giving back to people who've helped me. So far, I've raised over $36,000 for nonprofits," said Nair.
Math teacher Dr. Gorman has known Roshen since he was a freshman.
"As a freshman, [Nair] was very mature and focused. The big difference is he's grown a lot in knowledge, and his work ethic was already great," said Gorman. "His leadership in helping students learn, and being a leader in math class has grown."
Nair's leadership skills have allowed him to lead Jesuit's chess team into three back-to-back state championship victories, causing a surge in popularity in chess at Jesuit.
"One thing I like for this year is the chess sets in the library. People can just play for fun or for practice… When our chess team started performing well, and going to assemblies, I feel like the environment shifted. A lot of people started getting interested in chess," said Nair. "That's what started off that big spiral towards popularity. And now, our chess club has around 70 people in it."
Roshen has faced setbacks throughout his school, and chess career.
"There was a time in middle school where I was going to lots of tournaments, but every single time something went wrong," Nair said. "I would lose or draw, and it kept happening for a year. So that was a tough point in my chess career." 
Senior Harry Zhou has known Roshen for three years.
"I first met Roshen in my sophomore year, in my number theory class. I got to know him better that summer when I became interested in chess and heard he was a chess master," said Zhou. "He's a genuine good friend and person that has many great qualities. I'm really glad I got to know him."
You can visit his foundation website at the following link here.
About the Contributor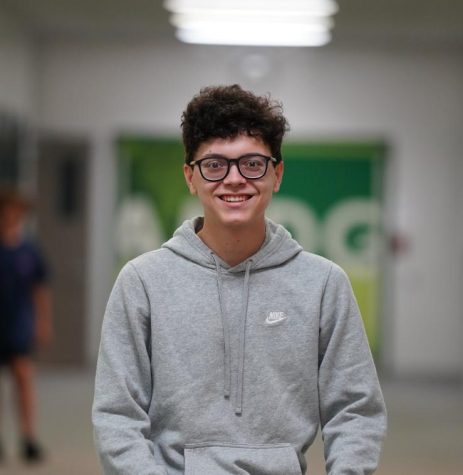 David Reynaud, Staff Writer
A senior at Jesuit High School,
David Reynaud
strives to document the overlooked students at Jesuit. His writing focuses on history, drama, and more. In addition to working at the Jesuit Chronicle, is a member of Jesuit's Chess Team. His favorite media outlets are
Vice, The New York Times, Vox, and the Jesuit Chronicle
. David spends his free time reading, playing games with friends, and listening to podcasts. David hopes to improve his writing skills, and major in Education at University of Oregon, and pursue a career in teaching.