December Artist of the Month: Alyssa Knudsen
December Artist of the Month: Alyssa Knudsen
A story of art influenced by faith, feminism, and family
Senior Alyssa Knudsen, a member of the Art Four class, has always been fascinated by art, one of her favorite subjects in school.
"I remember when I was in kindergarten, we had an art class once or twice a week, and, as all kids did, [I drew] the sky at the top of the page and the sun in the corner. That was my first memory [of doing art]."
Inspired by the beauty of nature and the human body, Knudsen uses her artistry to evoke curiosity and fascination from viewers.
"The way that light dances and plays and reflects on the human body and on water means a lot to me because it represents the interconnectedness of my actions."
Knudsen especially strives to emphasize female confidence in her work.
"One of the reasons I focus so much on the female body is to counteract my own perceptions of my body. I have struggled with body image before, so I want to create beauty in every single woman so that they realize even if they are not holding up to whatever standards they think they should be, there is grace and beauty in how they look."
Knudsen's faith, Judaism, is a driving force for her artistic decisions. Her most recent art project, an enormous self-portrait created using mainly acrylic paints, was the perfect way to further explore her religion.
"I have been using [this project] as an opportunity to explore my identity as an American Jewish woman. There is a lot of symbolism in the painting."
"She's part of our Art Four family," said Art Four teacher Sascha Manning. "She has been a wonderful addition to the culture of this school."
Manning says she is inspired by Knudsen's ambition."[Alyssa is] verbally articulate, and she strives to be visually articulate as well. She's really selective in all of the choices she makes; she does not settle for mediocre."
Knudsen's younger sister, sophomore Hayley Knudsen, agreed with Manning when she said Alyssa was a hard worker. 
"She's always going after what she wants, and she's such a hard worker, especially when it comes to school. I strive to be like her [because] she is such a good role model."
Hayley recalls that though they had the usual sibling tensions when they were younger, she and her sister now have an unbreakable bond."
When [Alyssa] turned 16, she really wanted to take me out driving, just the two of us, with no parent in the car. I just remember how excited she was to just have me in the car with her and spend some quality sister time [together]," said Hayley. "[She is] my best friend."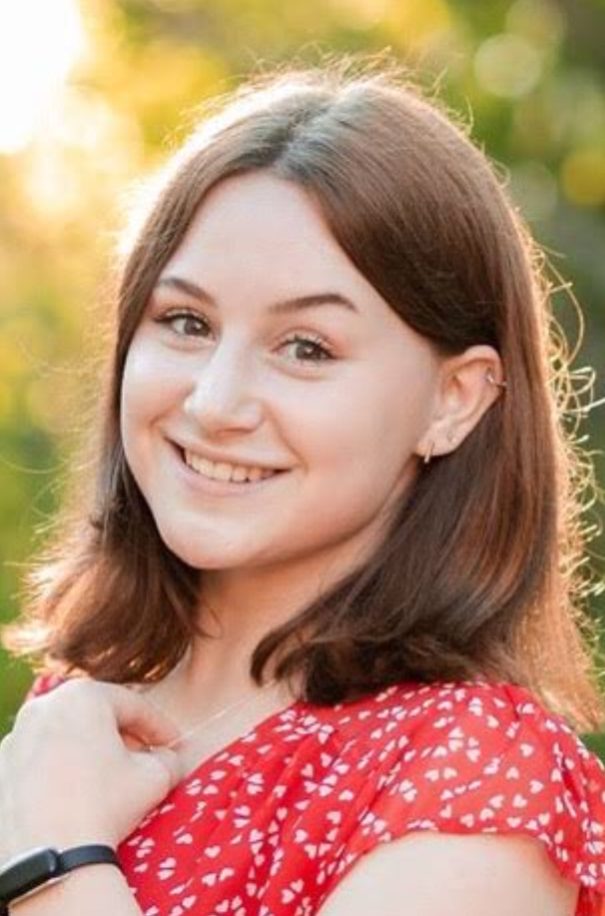 "Knudsen especially strives to emphasize female confidence in her work."