A Look Back at JUGs
A Look Back at JUGs
By Steele Clevenger
What is a JUG? A large container that holds liquids? Or a soul-crushing, nightmare-inducing yellow slip of paper sentencing you to intense labor and subjecting you to mockery?
According to Khalid Maxie, vice principal of academics and student life, JUG comes from a Latin term, juugum, meaning "to be burdened."
"Most traditional Jesuit schools across the country use the term JUG, I'd say 90%," said Maxie. "Other terms are 'penance hall' or 'detention'."
A common misnomer for JUG, the term 'Justice Under God' inaccurately describes the purpose of the JUG.
"It's a myth that [grew] legs, and it's now part of our normal vernacular," said Maxie.
Former history teacher and vice principal at Jesuit High School Fr. Larry Robinson said that JUGs were first used at Jesuit the year of its founding in 1956, although it was not the first time this type of retribution had been seen in a Jesuit school.
"JUG is not only a Jesuit school tradition; plenty of parochial schools used it, the word and the system," said Robinson.
For instance, in the early days of Jesuit, Robinson remembers that Fr. Joseph Perri, principal, had a "penchant for neatness," and any student who was untidy received clean-up duty until the area was spotless along with a stern lecture on behavior.
In addition to JUGs and disciplinary lectures, spats and hacks, paddles used to smack misbehaving students, often went with receiving a JUG.
"Spats and hacks often went with a JUG early on. [It was] maybe more an indignity than a pain. Definitely out as of 1993," said Robinson.
How did lunch, after-school and Saturday JUGs come to fruition?
Both Theology Teacher Greg Allen and Robinson say those ideas morphed over time depending on how offensive an action was.
Athletic Director Mike Hughes '79 recalls that when he attended Jesuit, a JUG meant doing custodial work.
"In the 1970s, a JUG often involved manual labor such as raking leaves in the fall, scraping gum off sidewalks, and walking around the campus emptying garbage cans."
Added Allen: "It used to be fairly punitive back in the 1960s and '70s. That was shifted to more of a 'do-something-around-the-school' [punishment]."
According to Maxie, in the 2018-19 school year, students racked up 111 Saturday JUGs, 810 after-school JUGs, and 2,603 lunch JUGs. That's 3,524 "do-something-around-the-school punishments" in total.
Maxie also wanted to make clear that he and his fellow administrators are not as heavy-handed with JUGs as some of the other Jesuit staff members."
Contrary to belief, we don't give the most JUGs," said Maxie.
Who does?
"The librarians, probably," he said.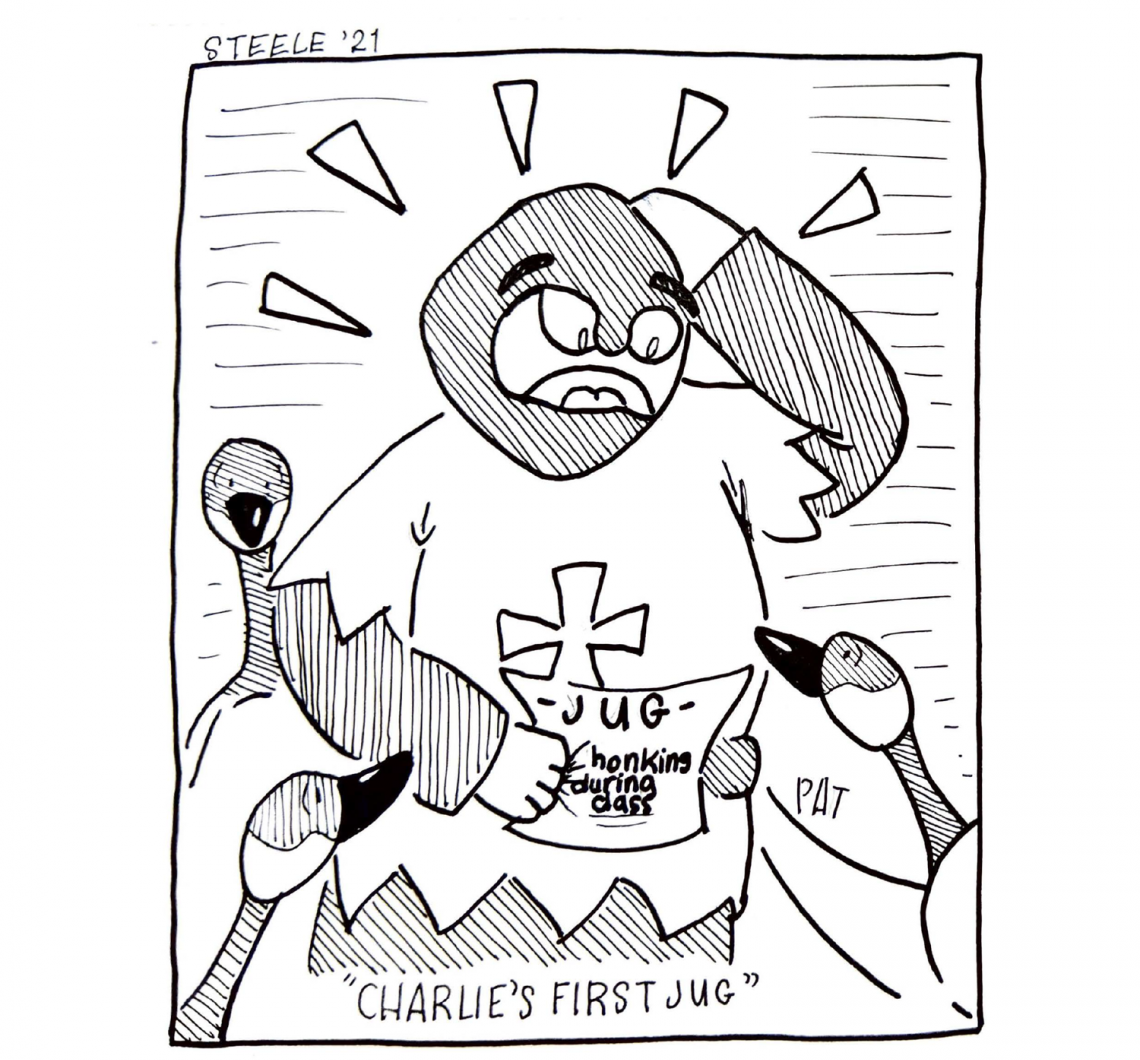 About the Writer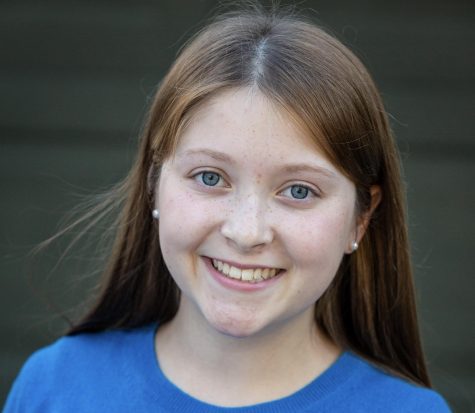 Steele Clevenger, Editor-in-Chief and Creative Director
Sarcastic. Artistic. Enthusiastic. These are three words Steele Clevenger would use to describe herself. A senior at Jesuit High School and a veteran journalism student, Steele loves to write about people and topical issues facing our local and global communities, draw comics, and educate through news. From a young age,
Steele has been interested in journalism, spending many an hour listening to her mom type articles for the OHSU "
Cementum
" on her com
puter, and being dragged to interviews with dental students.
When she was in eighth grade, Steele attended a once-weekly journalism class, running around the school on Friday afternoons to interview teachers and students. Using her experience in journalism and her passion for communication, Steele hopes to be a voice of positivity and curi
osity for Jesuit students during such unprecedented and uncertain times. In addition to writing, Steele enjoys badminton, knitting, cooking, and creating art. Visit her website at www.steelescomics.wordpress.com.